Case: Audi Gladsaxe
Accomplishing a Historical Customer Experience Transformation
| Article
In 2018 ag analytics initiated a collaboration with Audi Denmark. As Audi Gladsaxe drives 20% of the business, it was key to start the transformation here. Wanting to significantly improve on the customer experience, Audi Gladsaxe wished to adapt a concrete and efficient approach. Audi Gladsaxe had previously struggled to meet factory requirements, whereas today they not only meet, but go beyond the requirements. Following the clear recommendations from the ag playbook, was crucial to Audi Gladsaxe's historical customer experience transformation.
Prioritizing processes
In the initial phase of the collaboration, it quickly became clear that a significant task was to change the previous beliefs regarding the customer experience. The aim therefore was to adequately integrate an understanding of the criteria for a successful customer journey into the daily running of the workshop.
After introducing a new leadership approach, Audi Gladsaxe began paying attention to the simple processes recommended by ag analytics. However, not all customer touchpoints are equally important, why prioritizing correctly regarding the customer journey is key. To ensure repeated successful customer experiences, ag analytics has assisted Audi Gladsaxe in prioritizing the right processes.
"We have partnered up with ag analytics to make sure that we bring more ownership into the process. We need to guide the dealers with analytics and insights on how to deliver a 5-star experience every single time. "

– Poul Erik Skjerning Røgilds, Head of Audi Aftersales, Audi Denmark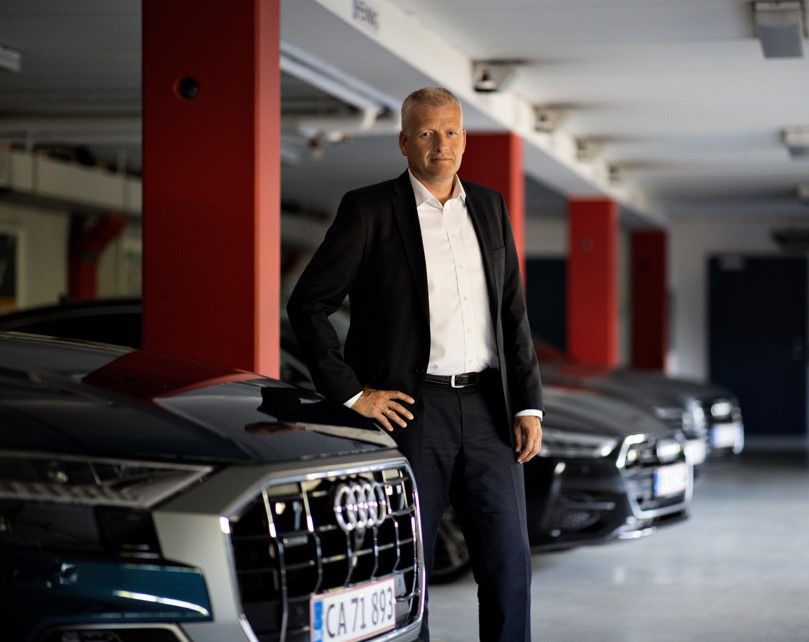 Investing in the customer journey
By recommendation of ag analytics, Audi Gladsaxe now puts focused efforts towards closing the customer experience. This stage of the experience has proven to stay with customers, and therefore typically determines whether customers return to the dealer. Still, core processes in the early stages of the customer journey are delivered on. By meeting a certain level at all stages, Audi Gladsaxe continues to qualify for superior customer experience.
Also, a vital aspect to Audi Gladsaxe's success has been investing in customer follow-ups. By putting follow-ups into system, Audi Gladsaxe reduces major customer pain-points and any uncertainty that potentially could impact the overall customer experience. Having to go back to the workshop is for instance a major inconvenience to any customer. When following up on workshop visits, Audi Gladsaxe can ensure customers that any given issue has been thoroughly diagnosed and repaired. Also, follow-ups allow an immediate response to potential issues, which both reduces negative feedback and leads to happy customers.
"Before we could not perform according to factory requirements. Now we are aware of what exact actions need improving on, so we can reach our goals."

– Mads Peter Kierulff, Service Manager Audi Gladsaxe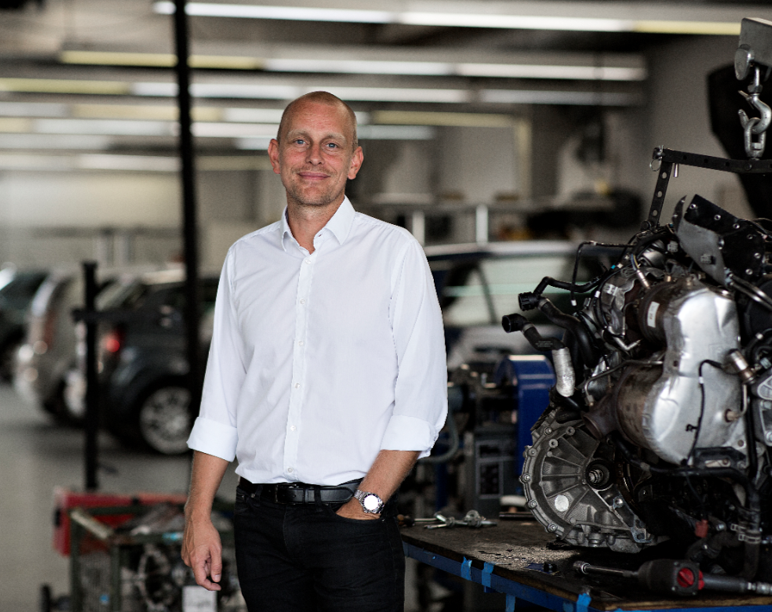 Mastering the basics of great customer experience
Both leadership and employees at Audi Gladsaxe now master the basics of great customer experience within the automotive industry. Additionally, the recommended processes have become a natural part of their daily routine, allowing employees to meet customer expectations every time. Furthermore, prioritizing processes has contributed to increased efficiency as well as created clarity in the solving of daily tasks. Today, the collaboration continues to support the significant increase in the customer satisfaction and the strong results delivered by Audi Gladsaxe.