Schneider Electric
A basis for future investments and strategies
For Schneider Electric the road to the customers goes through several indirect units: Distributor, dealer, and end user. The market is complex and knowledge and trust plays a vital role in choosing a partner.
Schneider Electric is a global company who among other things runs complex data centers for a long range of large Danish companies. Schneider Electric Denmark consists among others of Lauritz Knudsen, who are the leading company in Denmark within electrical material and solutions for data and communication.
The challenge
To strengthen the decision basis for future investments and strategies, Schneider Electric contacted ag analytics. The partnership obtained significant strategic influence for designing Schneider Electric's Customer Value Proposition (CPV) and customer strategy including prioritization of initiatives and resources.
The central questions were among others the following:
How large is our market share?
What is the potential of the customer base and how do we most effectively realize it?
What makes Schneider Electric unique seen with the customers eyes?
Which focus areas are the most important to gain increased differentiation?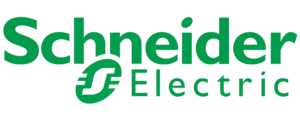 The approach
To ensure a deeper understanding of value creation as well as obtaining the nuances in the understanding of the market, customers, and the competitors, we carried out a set of in-depth interviews. First we interviewed the internal employees and after that 20 selected customers. The in-depth interviews were instrumental in ensuring relevance and precision in the two larger quantitative analyses that afterwards were carried out on dealers and end user respectively.
The result
With the analysis in hand, it is clear what makes Schneider Electric unique and where the large opportunities for market consolidation and growth are. The analysis includes a road map to a winning Value Proposition, and on both segment and customer level, market share and growth potential are uncovered.
It is clear that the large customers not only represent the largest profits, but also a very large unexploited potential. Due to the complexity of the solutions, knowledge, service, and counseling are of significant importance for the customers. The personal and strategic sale is more defining as well as important than price.
According to the customers, Schneider Electric has already some of the markets best products, which also are reflected in the price that are among the higher ones.
The analysis show, that service and counseling are crucial parameters of competition and Schneider Electric has the potential to sharpen on both. It is therefore obvious to increase the investment in strategic account management aimed at large customers. Schneider Electric can profitably increase their investments in obtaining and maintaining a position as "Best in class" when it comes to service and counseling. There are great willingness to pay premium for best in class service and counseling due to the complexity of products and solutions.