WEBINAR
Connecting for impact: How to work effectively across DMSs and dealerships
October 31, 2023 at 11:00 CET
Register now >
Gaining insight into network performance is an extremely intricated process.
One of the top challenges that OEMs, National Sales Companies (NSCs) and Importers face is navigating across dozens of different data structures to obtain a clear insight into network performance, especially in terms of end-customer sales, used car sales, and non-brand-specific products.
Data from different dealerships in the network is typically stored in different Dealer Management Systems (DMSs). Data assumptions and logics differ across DMSs, which makes it difficult for OEMs to compare and benchmark performance.
Join this webinar to learn how connecting the dealer network through data provides the OEM with intelligently mapped and reliable dealership data, and results in:
Working seamlessly with different data structures across dealerships and DMSs
Spending less time on project and data management
Driving action and improving performance thanks to data & insights shared across the network
Don't miss this opportunity to learn how you can work more effectively and efficiently across DMSs and dealerships to drive action and performance across the dealer network. Register now and secure your spot!
Can't see the sign up form? Click on the button in the bottom-left corner, enable all website cookies and reload this page.
---
About ag analytics
ag analytics is an auto-tech firm based in Copenhagen, Denmark, specialized in customer satisfaction and marketing automation for the automotive industry.
In 2022, ag analytics has received its fourth consecutive Børsen Gazelle, a prestigious prize presented to the fastest-growing businesses in Denmark. Our solution, Autoflows, powers 500+ car dealers in Denmark, Sweden, Norway, Finland, Italy, Germany and England.
---
Practical information
Where?
The event is hosted online. A link will be sent before the webinar starts.
When?
October 31, 2023 at 11:00-11:45 CET
Interested, but can't join on this date?
Fill in the registration form and we will send you a link to the recording of the webinar.
Meet the speakers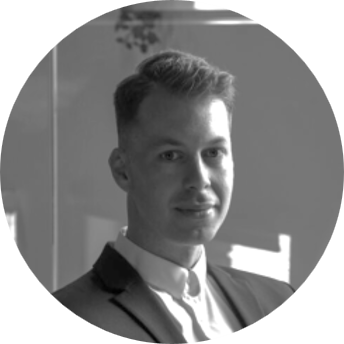 Nicholas Malcolm


Managing Director and Partner, ag analytics
nm@aganalytics.dk
+45 30 99 14 21
---