Leading Behavioral
Change
Design to win throughout the customer journey
The challenge
Most automotive brands acknowledge that the customer experience (CX) is a key driver for sustaining loyalty in a rapidly transforming automotive market, where the opportunity to compete on horsepower and exploit first-mover advantages by hitting technological sweet spots is ever decreasing.
This shifts the battlefield to how you treat your customers, putting pressure on the dealers to deliver top CX ratings every single time. But how to reach higher sales and service CX targets? Having worked with many prestigious automotive brands over the years and gotten continuous feedback from dealers, we've made a key discovery: the main pain point is the lack of specific, personal guidance. People want to know exactly what to improve and how to do it.
ag analytics provides precise information – not generic action plans – on what to improve, setting you up to reach and surpass your CX goals.
Our customers speak for themselves
The ag difference
There are many players out there.
Here's what sets us apart.
The ag difference
We use analytics to improve performance
Data clearly indicates that we achieve a top rating every time we follow the sales and service process step by step. However, each step is not equally important. We enrich the sales and service processes by prioritizing the areas that are most important in the eyes of the customer. Through analytics, advanced statistics, and extensive industry insight, we are able to pinpoint exactly what to improve to reach and surpass your CX goals.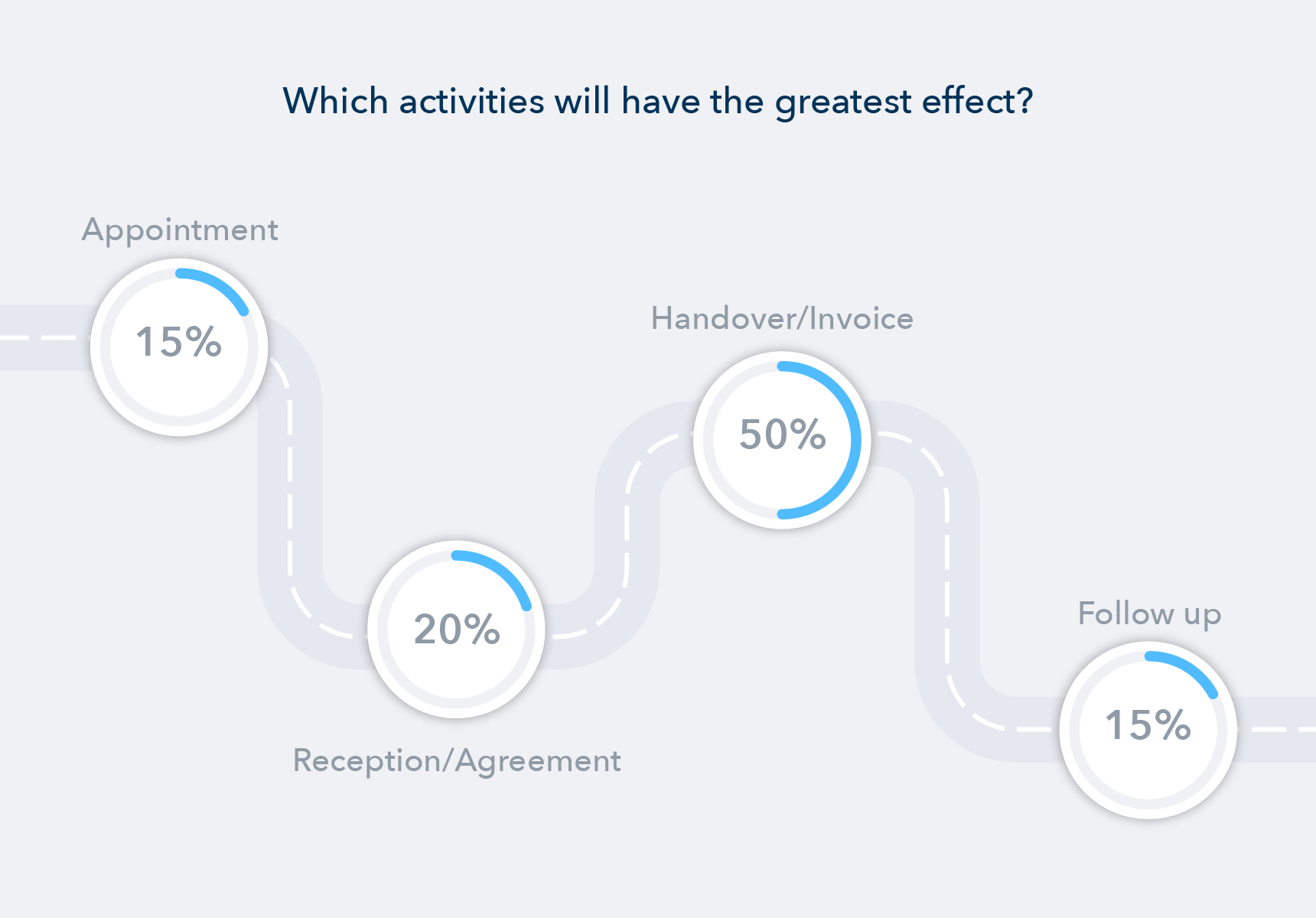 The ag difference
Design and set intelligent goals
With your overall CX goal as the starting point, we use advanced statistical techniques to derive targets for the most important steps in the sales and service process. The targets indicate exactly what is required from specific customer touchpoints to achieve your overall CX goal.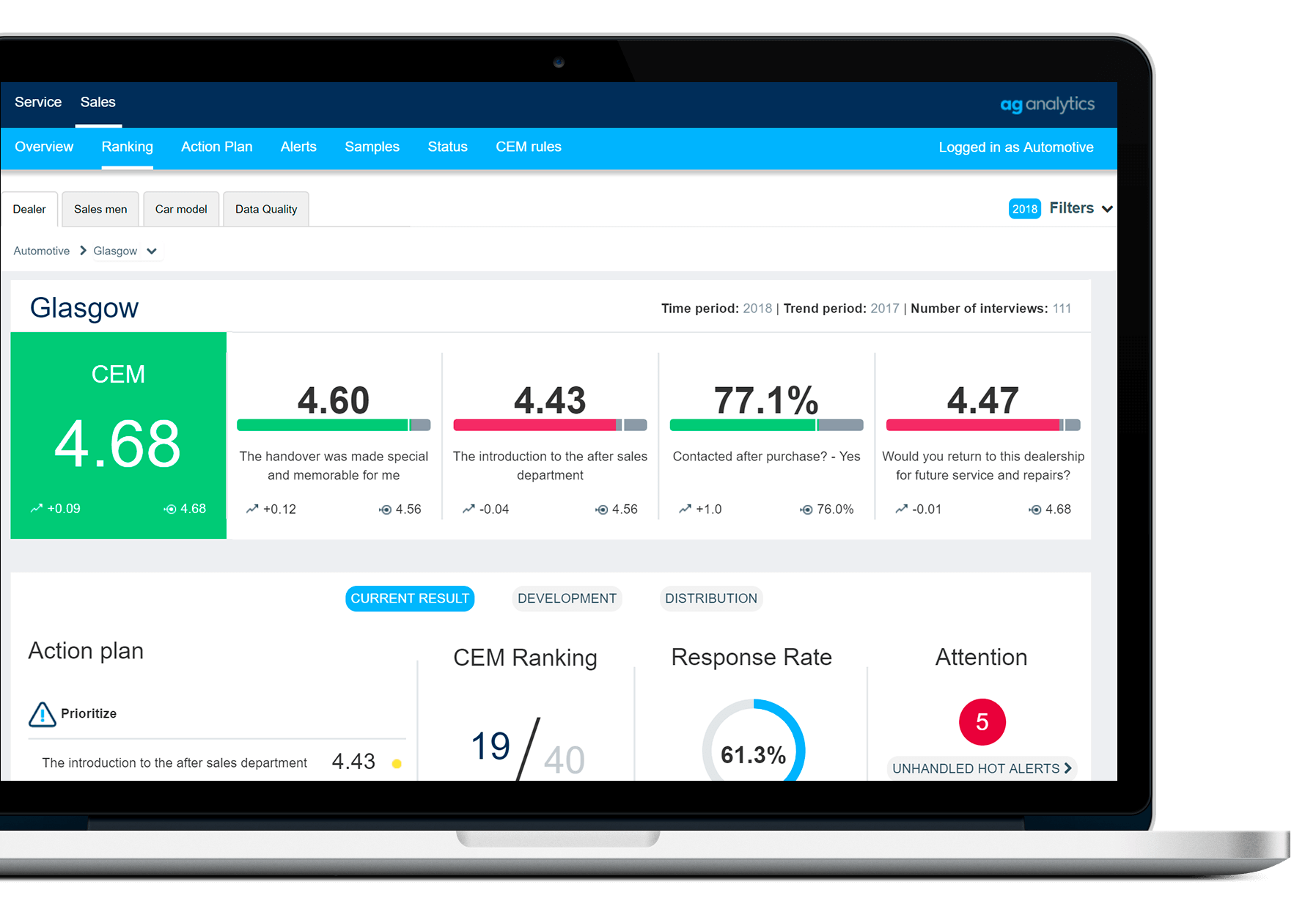 The ag difference
Guide sales and service employees with best-practice recommendations
Whether it's the hand over or the invoice walk-through, we guide your employees with proven and specific best-practice recommendations that support optimal CX behavior. Your employees learn the best-practice details that really matter to customers.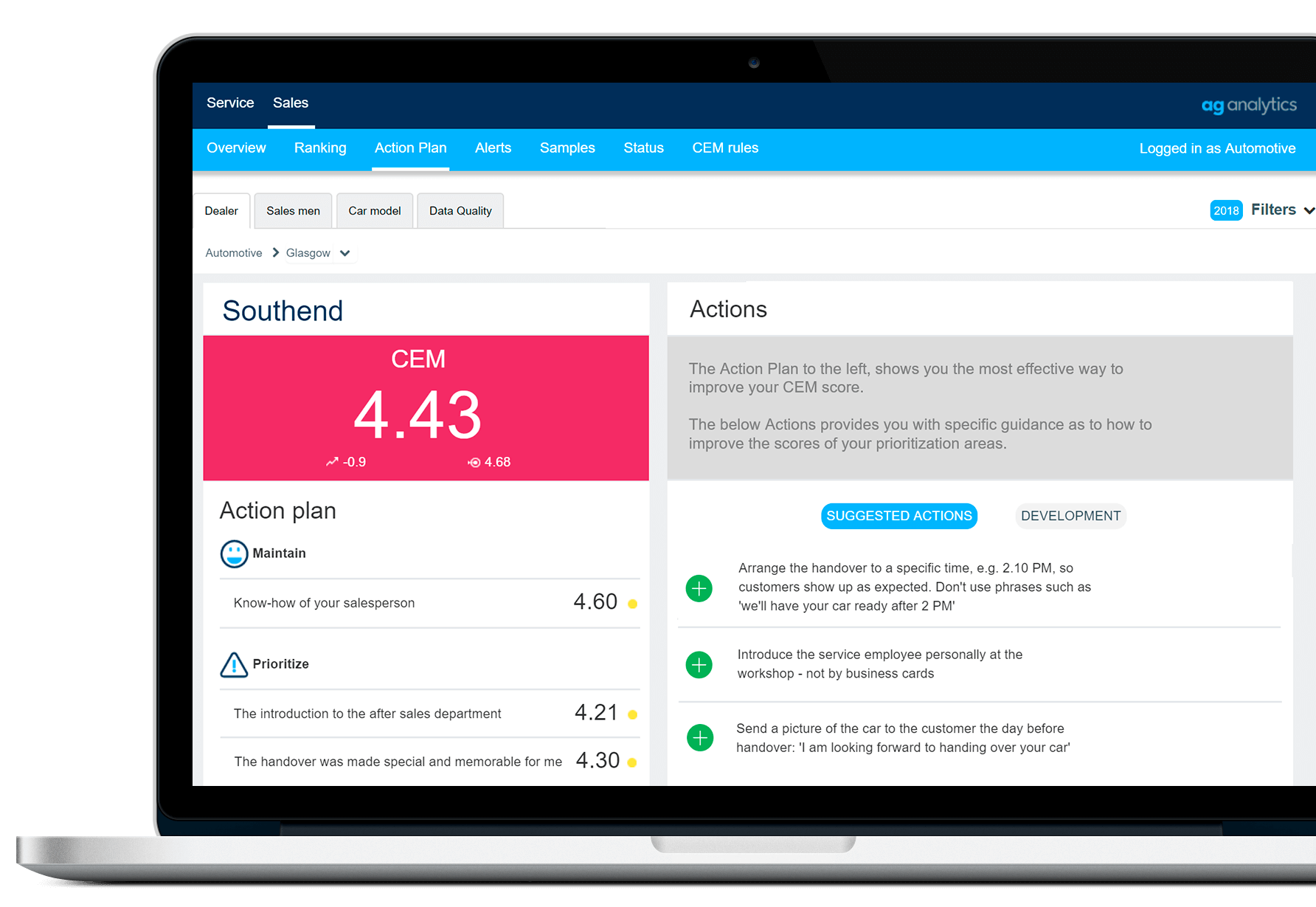 The ag difference
Design an intelligent notification flow
Notification flow is crucial to motivation and informed action. We go far beyond negative evaluations. We motivate with positive evaluations, progress reports, monthly closing reports, and specific event triggers.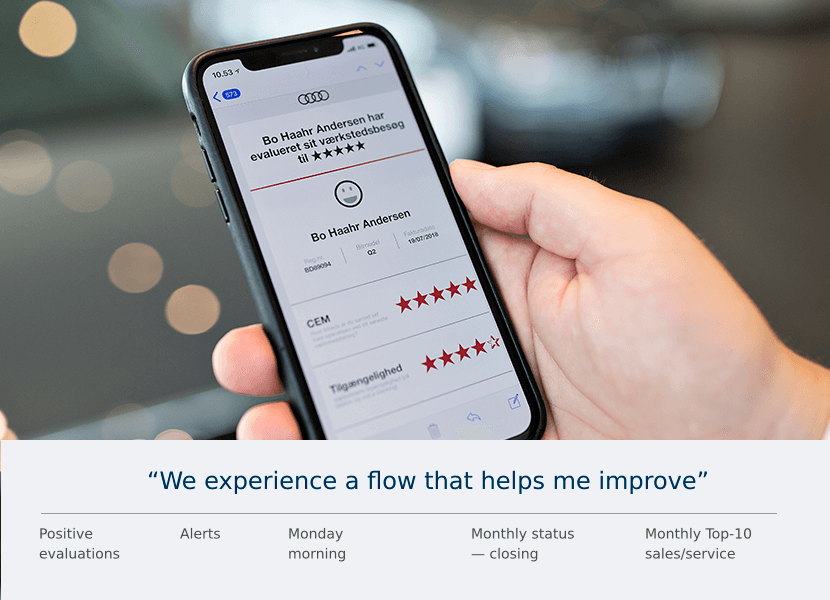 The ag difference
Make the process accountable and trustworthy with a transparent data process
Your employees can easily see who has answered the survey and who hasn't, and identify customers who have been discarded through sample filters. Our platform lets them update customer contacts with correct, real-time contact information and boost capture rates.