Automated invitations are good business and common sense
Autoflows by ag analytics helps independent workshops retain their customers. Autoflows scans repair orders to identify which customers should be invited back to the workshop. Identified customers are sent an automatic customer invitation via email or SMS when it's time for their next maintenance, vehicles inspection or tire change visit.
But that's not all. Autoflows gives workshops a clear overview of which customers are responding to your invitations. This way, you can easily follow-up with those who still have to book their next visit.
Discover Autoflows Aftersales >
Out with the old,
in with the new
From
Lack of overview over your customers
Manual customer invitations (if any)
Lack of overview of your key figures
To
Daily invitations and transparency around your customers
More online bookings and fewer incoming calls
One click to your key figures We did not have a continuous fixed routine for service invitations. As a result, it often became something very manual and sporadic, where we are guaranteed to have lost some customers along the way.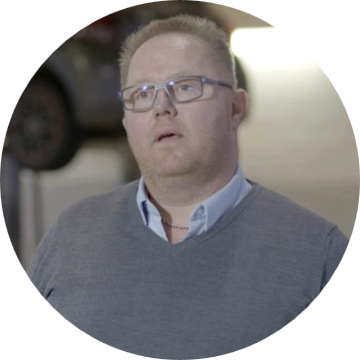 Henning Christiansen
Owner
Klosterbiler
Independent AutoMester workshop (Løgumkloster, Denmark)
Watch the full interview >
Transparency and clarity are key to develop your business
That is why Autoflows by ag analytics also structures your workshop data, so you can see with a single click your turnover, wages, spare parts and much more.
And all data comes from your invoices, so you don't have to do anything more than what you already do today. I would definitely recommend Autoflows to other workshops, primarily because of the invitation system, the time savings and the online booking.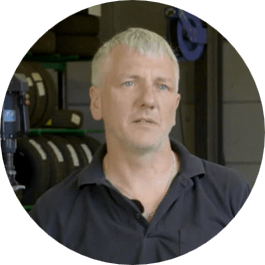 Jakob Kahr
Owner
Kvik Center
Independent Din Bilpartner workshop (Randers, Denmark)
Watch the full interview >
Try Autoflows with your own DMS data
Boost online bookings by 25% in just 4 weeks. Start your 30-day trial now!
Start trial