BLOG
Here's what's on our minds
Sign up to our newsletter and stay informed about new trends in automotive
Five steps to kickstart your digital aftersales journey
The ultimate guide to retaining automotive customers and minimizing declining revenues with AI and your Keyloop DMS data.
Download the whitepaper >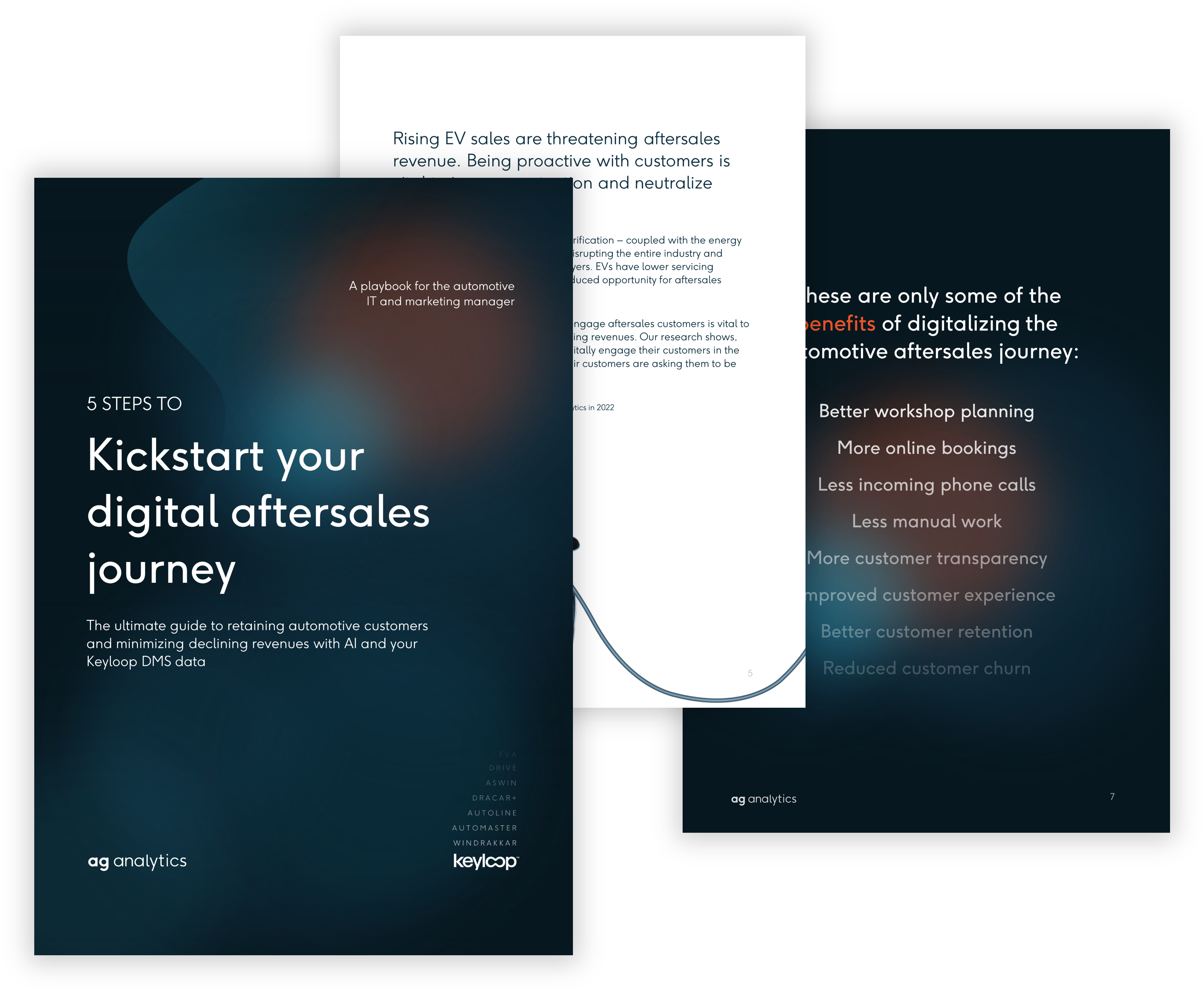 Five automotive insights that will boost your CX scores
Learn how to capitalize on the latest automotive trends to maximize your customer experience scores.
Download the report >
What really matters in the automotive customer journey
There is a huge unmet potential lying in the details which really matter. To unlock this potential, one must guide the automotive employees on which customer touch points to prioritize. In this research paper, we present the most important pain points and recommended actions.
Download the paper >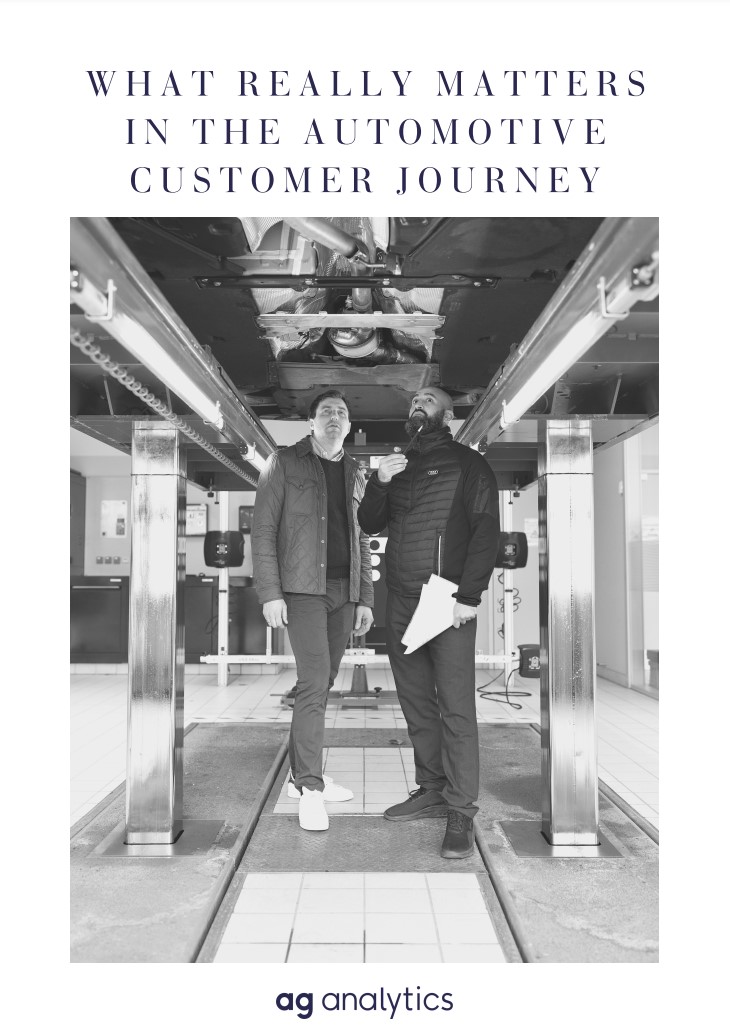 Sign up to our newsletter
Stay informed about new trends in automotive