WHITEPAPER
Five steps to kickstart your digital aftersales journey
The ultimate guide to retaining automotive customers and minimizing declining revenues with AI and your Keyloop DMS data.
Get the whitepaper >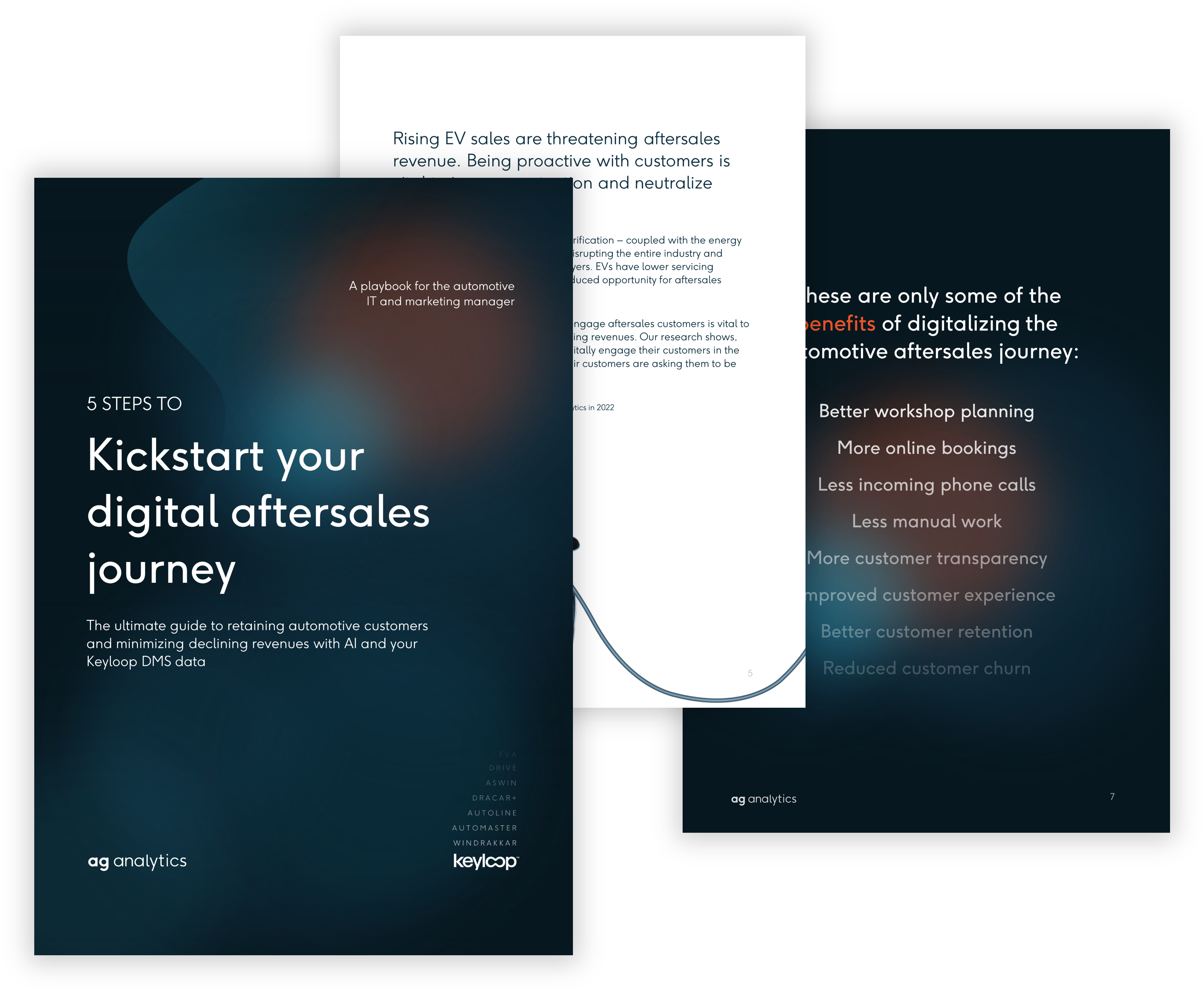 Rising EV sales are threatening aftersales revenue. Communicating with customers is vital to increase retention and neutralize declining revenues.
The automotive future is electric. Electrification – coupled with the energy crisis and increasing labor costs – is disrupting the entire industry and creating challenges for aftersales players. EVs have lower servicing requirements and thus represent a reduced opportunity for aftersales revenue.
Using digital solutions to proactively engage aftersales customers is vital to ensure retention and neutralize declining revenues. Our research shows, however, that only 20% of dealers digitally engage their customers in the aftersales process, despite 50% of their customers are asking them to be more digital.
The aftersales journey offers plenty of opportunities for digitalization, which
dealers are not embracing.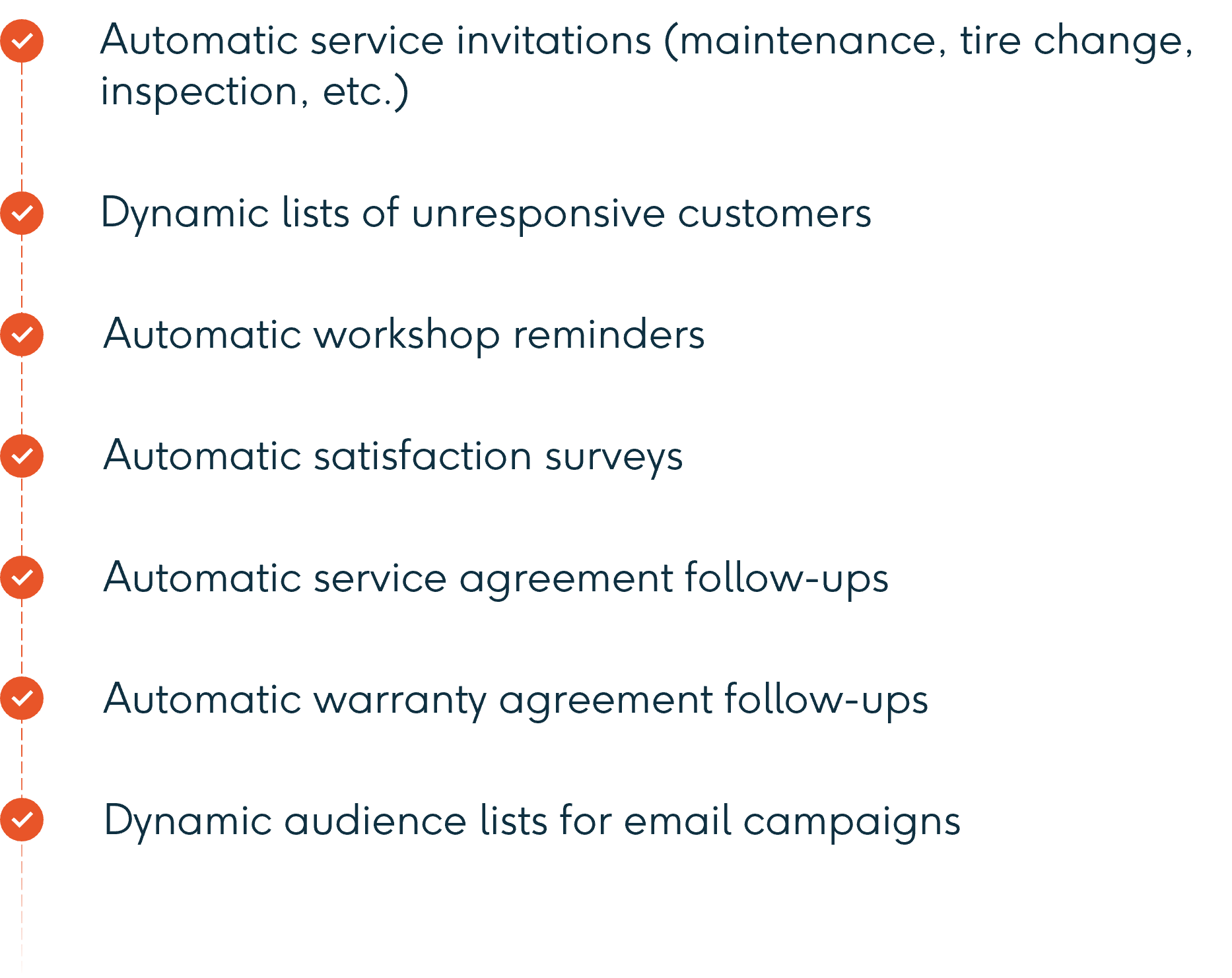 These are only some of the
benefits

of digitalizing the aftersales journey:

Better workshop planning

More online bookings

Less incoming phone calls

Less manual work

More customer transparency

Improved customer experience

Better customer retention

Reduced customer churn
Why haven't dealers digitalized the aftersales journey already?
Car owners are ready for the digitalization of the aftersales journey. According to Keyloop data, 90% of UK car owners are likely to use digital aftersales tools. Automotive dealers, on the other hand, have yet to embrace this opportunity.
Car dealers are not using digital solutions to automate processes and engage customers in the aftersales journey, likely because they have yet to unlock the full potential of the repair order data in their Keyloop Dealer Management System (DMS).
In principle, that data could provide a host of opportunities for dealers – from sending yearly invitations to predicting when the customer should be invited again for the next visit.