WEBINAR
The future of the Automotive Customer Experience
Learn the secrets of CX success from VW Group in the Nordics
June 7, 2023 at 10:00 CET
Watch on demand >
3 things industry leaders are already doing today and that you should be doing tomorrow
The automotive industry is changing fast and so are customer expectations. CX will become a key competitive advantage for automotive dealers and manufacturers. To create loyal and satisfied customers, dealers need to deliver a tailored customer experience (CX) throughout the journey, leveraging data and AI to anticipate customer needs.
Join us for this exclusive webinar, as we reveal the secrets of CX success from Volkswagen Group in the Nordics.
We are excited to announce our two guest speakers for this webinar: Martin Nørgaard Knudsen and Matti Sahi. Martin and Matti are responsible for the Customer Experience for Volkswagen Group brands in Denmark and Finland respectively. They will let you in on best practices on how to utilize data to be more personal with your customers:
In this webinar, you will learn the following:
How to deliver CX quick wins to the dealer network for immediate boost in CX
How to measure across the journey and connect CX to business outcomes
The benefits of utilizing predictive CX through AI and Machine Learning to enable true customer centricity
Learn how industry leaders are already utilizing the CX tools of the future.
Don't miss this chance to learn from the best and get your questions answered live. Register now and get ready to take your automotive customer experience to the next level!
Can't see the sign up form? Click on the button in the bottom-left corner, enable all website cookies and reload this page.
---
Martin Nørgaard Knudsen
Martin is the Head of Service & Customer experience at Volkswagen Denmark.
Martin has driven Volkswagen Denmark to new heights in service, dealer development, and training. He is in charge of measuring and improving the customer experience across all business areas in Volkswagen Denmark. He is also a key player in launching new service market projects as well as setting and implementing dealer network standards.
Matti Sahi
Matti is a Customer & Insight Manager at K Auto Oy, the importer of Volkswagen Group's brands in Finland.
Matti knows the automotive industry inside and out. He is a master of crunching numbers and translating data into action, which he uses to steer K Auto Oy towards new opportunities and innovations. He is not just a data expert, though. He is also a passionate and dedicated marketer who loves to turn his vision into reality.
---
Practical information
Where?
The event is hosted online. A link will be sent before the webinar starts.
When?
June 7, 2023 at 10:00-10:45 CET
Interested, but can't join on this date?
Fill in the registration form and we will send you a link to the recording of the webinar.
Meet the speakers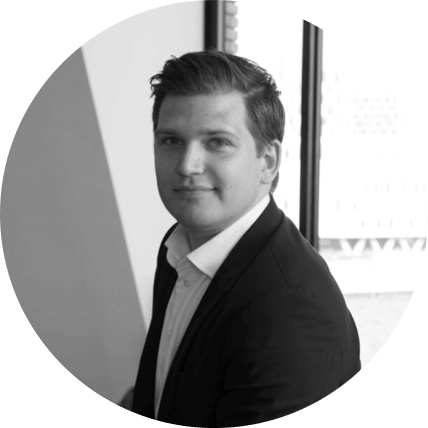 ---