ARTICLE
Leveraging NLP with language models
like GPT in the Automotive Industry
Practical applications and use cases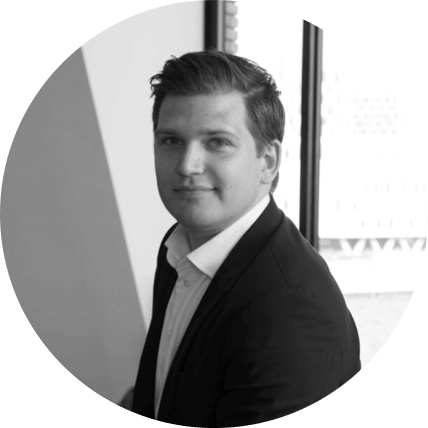 KASPER LYKKE PEDERSEN
5 use cases of AI and NLP in Automotive
Predicting the next visit from DMS data
Analyzing textual data across the journey
Taking advantage of Predictive CX
Predicting maintenance needs
Making troubleshooting simpler & faster
Beyond the hype
Artificial intelligence (AI) and Natural Language Processing (NLP) have the power to transform the automotive industry. By attracting 100 million users in just two months after its launch, ChatGPT has shattered all records and become the fastest growing web application of all time, creating a lot of buzz and hype around AI and NLP.
NLP has emerged as a game-changer, not only in the automotive industry, providing companies with the ability to analyze customer feedback and gain insights into sentiment, preferences, and behavior. NLP is a group of AI methods that allow computers to understand, analyze and generate natural language the way humans do. With NLP, companies can unlock a treasure trove of valuable information directly from customer data and customer feedback.
However, despite all the hype, only 12% of companies are actively using AI (Source: Accenture).
So, what are some specific use cases of AI and NLP in the automotive industry?
USE CASE #1
Use AI to predict the next visit
A benefit of using AI in automotive is that it can help scan and organize DMS (Dealer Management System) data to predict the next visit.
The automotive industry has traditionally been using repair codes to structure order data and categorize the services provided to customers. But repair codes aren't always accurate or consistent, as they rely on human input and manual work. This can lead to errors, inconsistencies and missed opportunities to activate customers for future services.
Using AI to scan all the lines of text in our DMS allows us to predict the next visit more accurately, and maximize the pool of customers that we activate and invite for service. By doing so, we can ensure we don't miss any opportunities to activate customers for future services.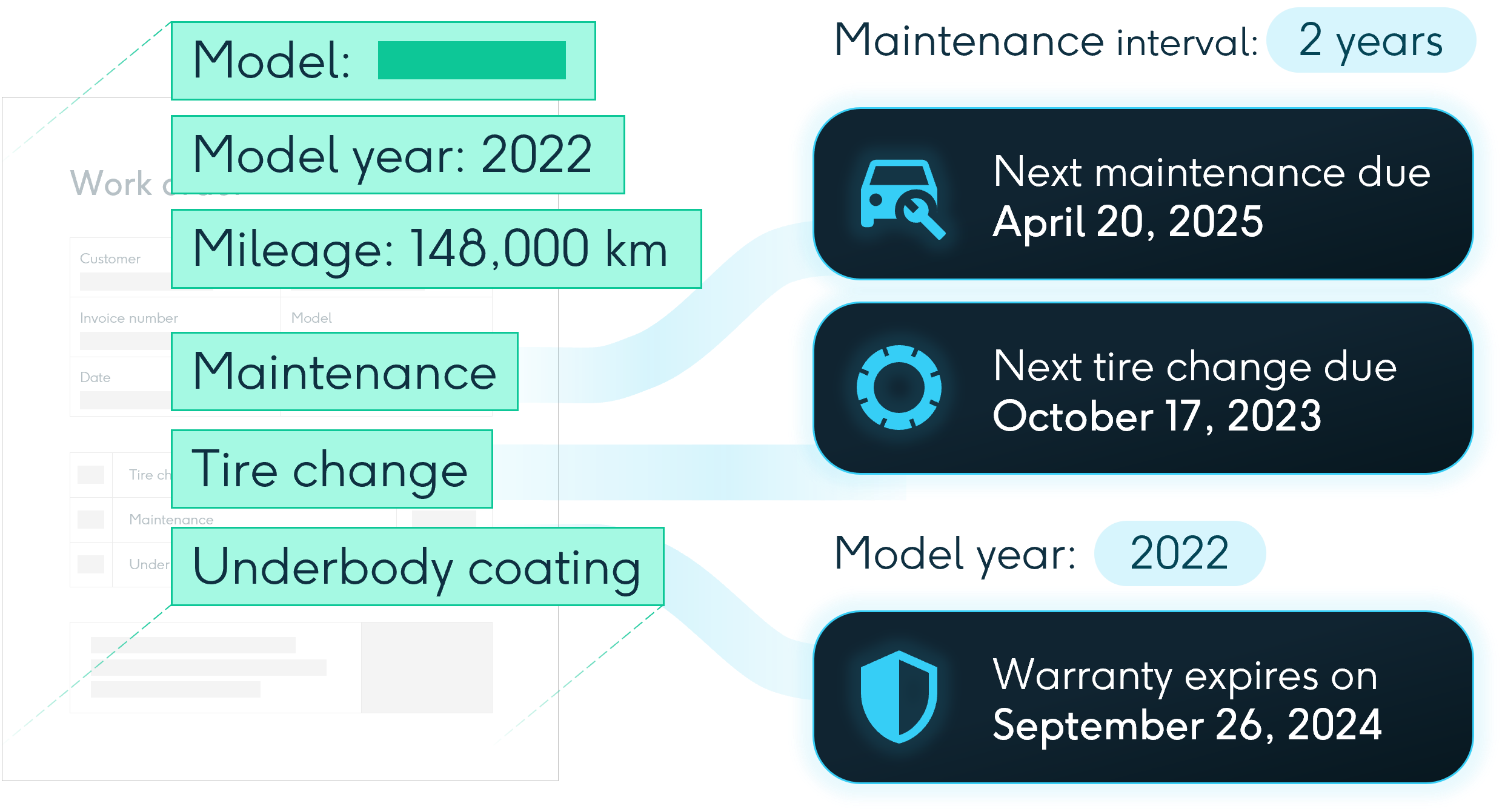 USE CASE #2
Analyze textual data across the customer journey
One of the challenges the car industry faces is analyzing large volumes of unstructured textual data across the customer journey and across different data sources.
Customers provide us with valuable feedback through various channels, such as satisfaction surveys, Google reviews, Trustpilot, Social Media, the brand's internal feedback software, and so on. This feedback contains rich insights into the customer experience, but it is often difficult to extract and interpret insights from unstructured text.
AI and NLP can help detect critical pain points from unstructured text across the customer journey.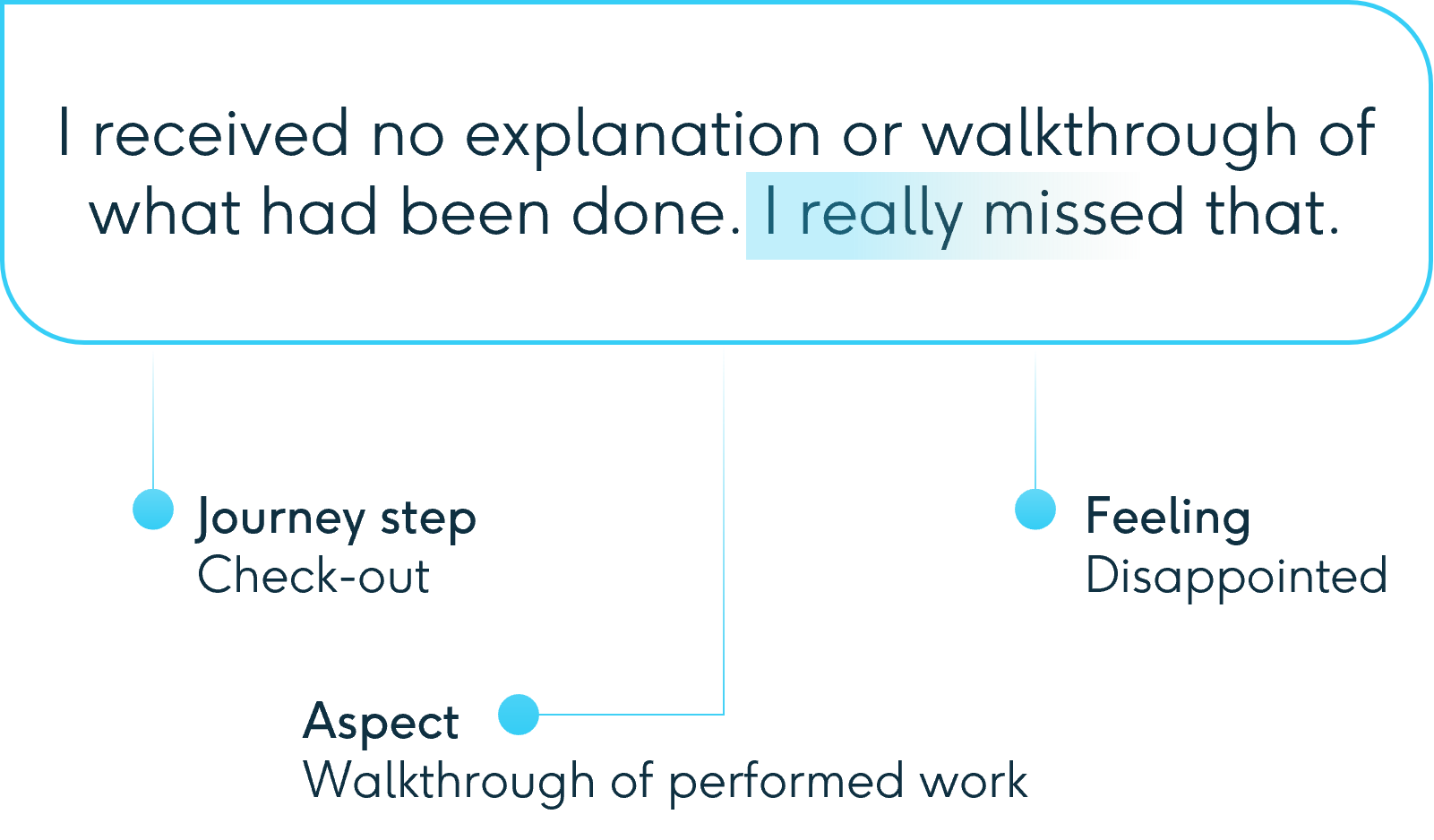 A powerful Machine Learning (ML) method is Topic Modeling which helps detect key themes and topics from a va large amount of textual data. By applying ML algorithms to the textual data available, we can identify patterns and relationships among words and phrases to uncover hidden insights that might otherwise go unnoticed. As a result, we can group thousands of texts into meaningful topics and focus only on a target group. This way, we can understand our customers better and improve our customer experience. Impact analysis

helps us understand which factors influence our star ratings the most, so we can focus on what truly matters to our customers.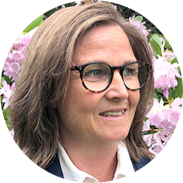 Carina Ahlberg
Head of Customer Experience
Volkswagen Group Sverige
Read the case >
USE CASE #3
Take advantage of Predictive Customer Experience
AI can help automotive dealers and OEMs be predictive in terms of customer experience.
By combining DMS data with CX insights, we can anticipate customer behaviors and needs before the customer visits the workshop, and identify potential CX issues before they occur.
Predictive CX enables to be more personal with customers by tailoring offers, services and communication, and it empowers to be more more proactive by alerting service advisors prior to the visit about possible repair needs, cross-selling opportunities, individual customer preferences and capacity constraints. Doing so helps car dealers prevent dissatisfaction and churn, and enhance loyalty and retention.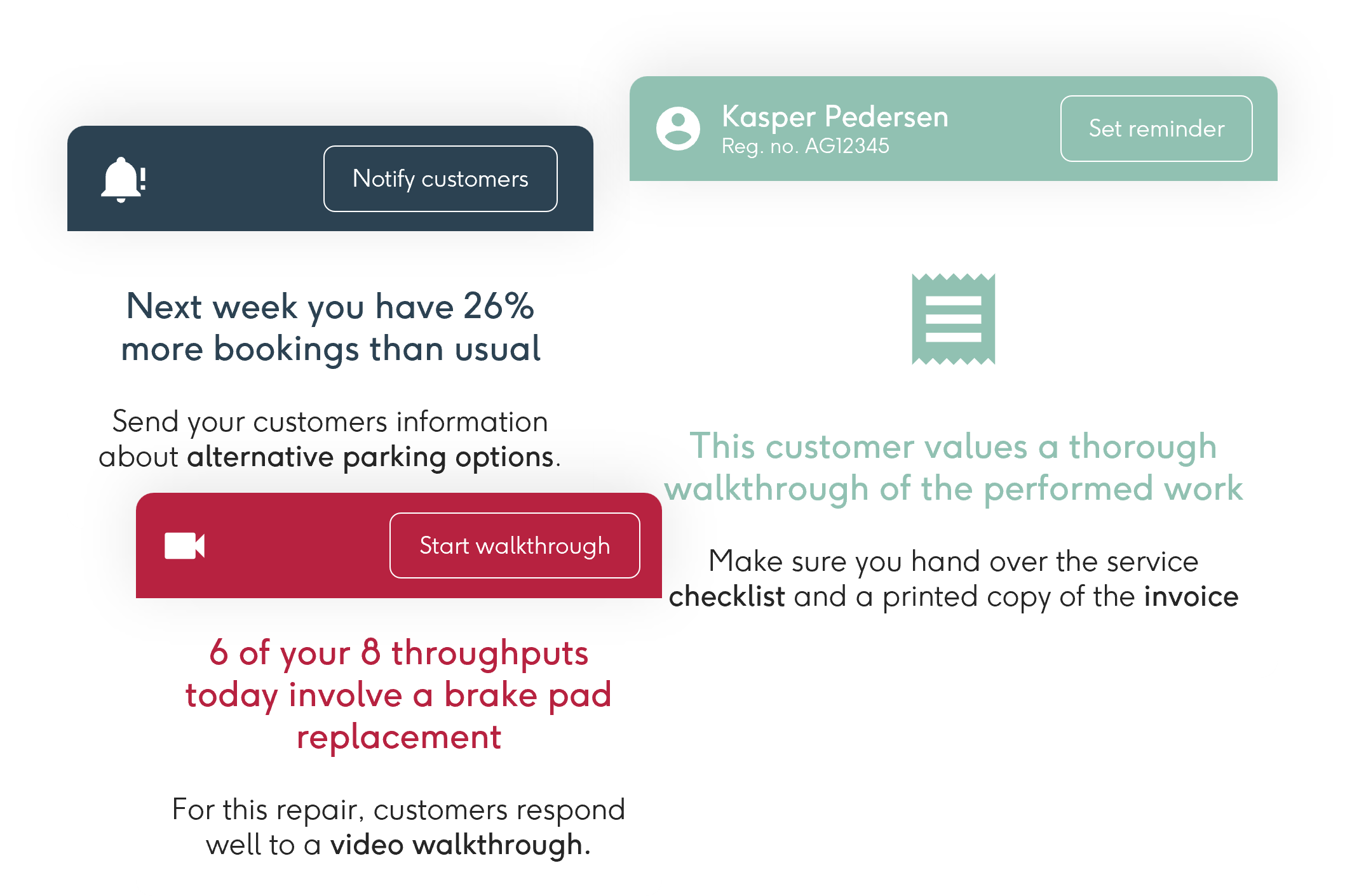 USE CASE #4
Use AI to predict maintenance needs
Another use case of AI & NLP in automotive is predicting maintenance needs and spare part replacements.
Unlike preventive services, which are based on scheduled time intervals or mileage intervals, and traditional systems that rely on sensors installed in the vehicles, AI-powered predictive maintenance takes into account the behavior of the customer, as well as external factors that may affect the vehicle's longevity and functioning.
Predictive maintenance leverages the knowledge and experience of thousands of workshops that have dealt with similar vehicles in the past and uses it to provide more accurate and timely information about potential failures or malfunctions.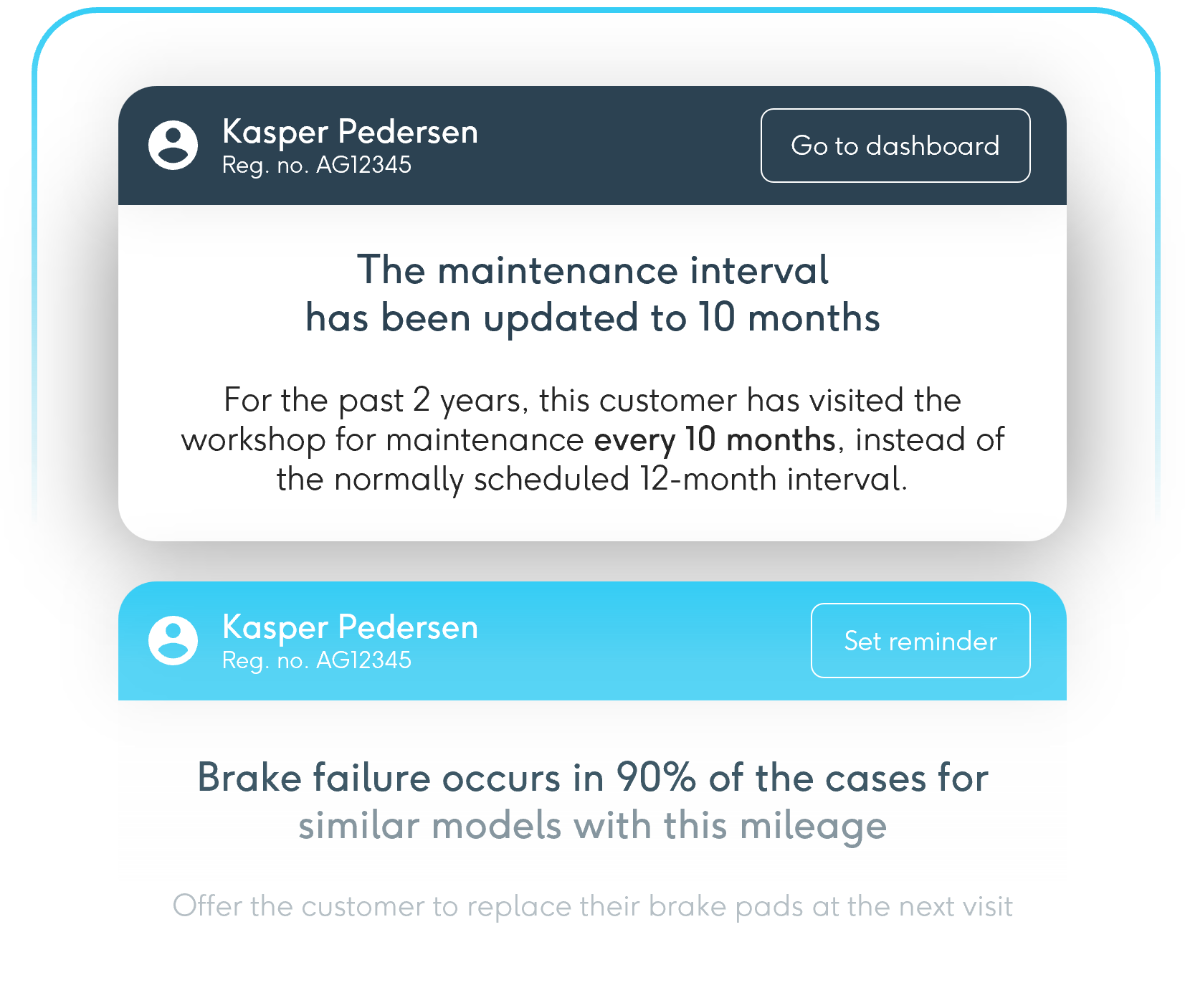 USE CASE #5
Use AI to make troubleshooting simpler and faster
Another way that we can use AI in automotive is to make troubleshooting easier and faster.
When a customer brings a car with a specific issue, AI can help workshops scan through all the previous cases that we have encountered with that model and mileage, and compare them with the symptoms that the customer reports.
By doing so, we can use AI to help us determine the root cause of the problem and the best way to solve it. This saves both time and resources, and increases customer satisfaction and loyalty.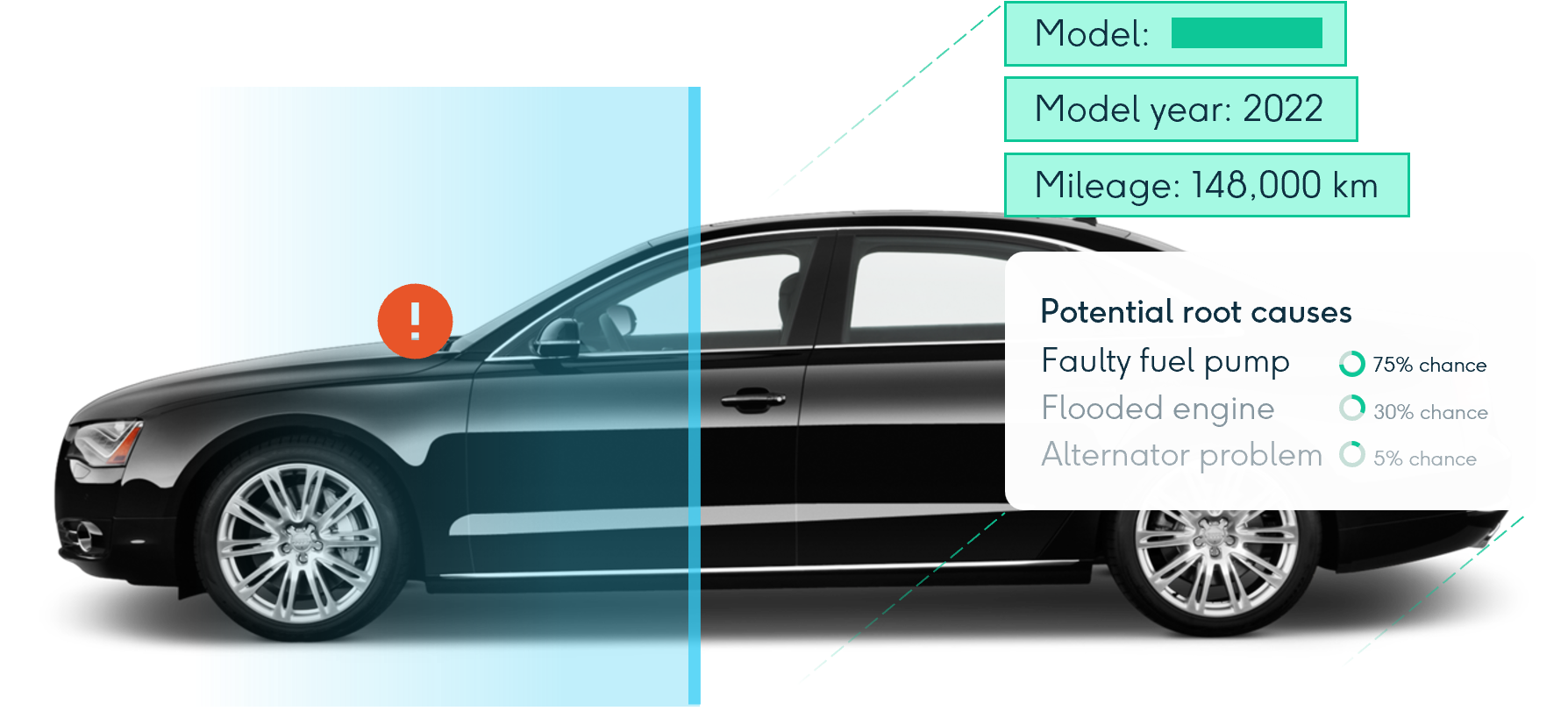 Adapt or fall behind
The power of AI and NLP is already visible in the automotive industry's approach to customer experience. At ag analytics, we try to stay forefront of this revolution, using language models like GPT and BERT to automatically analyze the semantic meaning of customer feedback. By applying machine learning techniques like Topic Modeling and Sentiment Analysis, we have been able to identify hidden insights and patterns that can be used to enhance the customer experience.
The power of being heard should never be underestimated, which is why leveraging NLP to listen to your customers and taking steps based on their feedback can lead to increased satisfaction as well as loyalty. Companies that are not adapting to new technologies risk being left behind in a competitive industry. By embracing NLP, automotive companies can better understand their customers, leading to increased customer satisfaction and ultimately, driving success.
Get ready to discover the potential of AI for the automotive industry – the future is now!
WEBINAR
How to Leverage AI and NLP in Automotive: Practical applications and use cases
Artificial intelligence is arguably the hottest trend right now, but how can it actually help automotive dealers and OEMs enhance efficiency and satisfaction? Watch this webinar, cohosted by Carina Ahlberg, former Head of CX at Volkswagen Group Sweden, as we reveal practical applications of AI and NLP in Automotive.
Watch on demand >

Never miss a story from ag analytics
Sign up to our newsletter and stay informed about new and upcoming trends in automotive