The future of aftersales is
today
Get ready for a digital automotive future. Autoflows by ag analytics unlocks plug-and-play automations and predictive action plans to drive loyalty and growth.
Bringing powerful automations to the world's largest automotive brands
The future of automotive is digital – It's time to take control of your data and own your growth.
AI-powered automations help you inform and remind the right customer at the right time throughout the aftersales journey.
Give time back to your employees, so they can focus on being personal and proactive with the customers, and boost loyalty and growth in just 30 days.
---
Unlock the future in just 30 days
PLUG AND PLAY
THE OLD WAY
Complex configuration with continuous meetings
Manual and time-consuming data processing
Implementation goes on for months, or even years
Minimal or inadequate support
THE NEW WAY
Seamless data & DMS integrations and connections
Automatic data organization through text analytics
Automatic & daily send outs via predictive analytics
Free onboarding and continual support Marketing in aftersales requires customer activation at the
right time

and in the

right channel.
Autoflows takes care of all this completely automatically.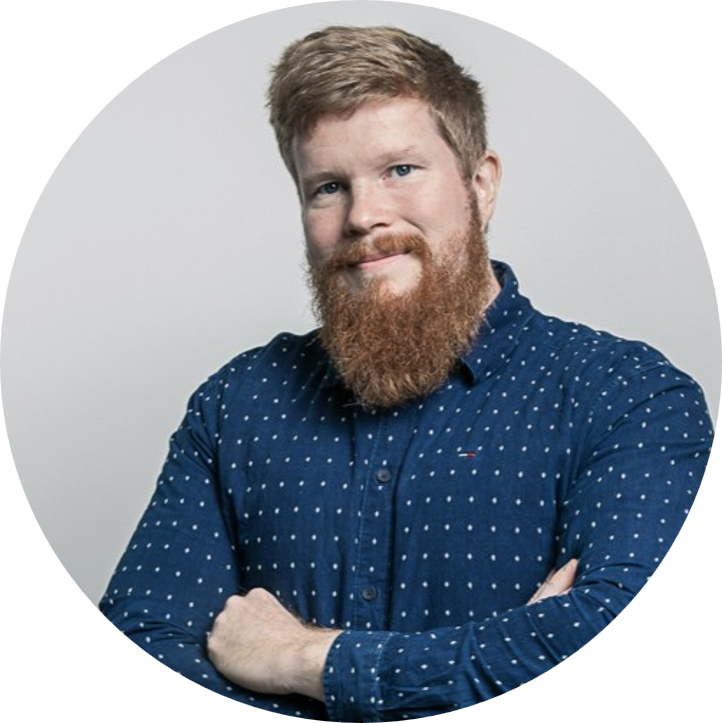 Eetu Raunio
Head of Marketing and Digital
Hedin Automotive Oy
Authorized multibrand dealer – 25 departments across Finland
Connect and organize your data to activate customers. Plug and play.
Seamless connections and integrations
We connect seamlessly with your Dealer Management System (DMS) and other data sources
Automatic and intelligent data organization
AI and text analytics are used to scan order lines and text, and organize data into different aftersales services
Predictive customer activation
Through advanced predictive analytics, Autoflows automatically reactivates your customers at the right time
Bidirectional integration
Changes in vehicle, contact and consent information are automatically updated in the DMS
---
AUTOMATE

the full customer journey – plug and play
In just 30 days, we connect and organize your data to activate customers
Autoflows Aftersales
Automatic and daily invitations, reminders and follow-ups for aftersales visits
Maintenance invitations
Tire change invitations
Vehicle inspection invitations
Car body inspection invitations
Follow-up lists of unresponsive customers
Learn more >
Autoflows Sales
Boost sales engagement by turning your aftersales customers into sales leads
Sales leads based on incoming workshop visitors
Maintenance agreement expiration follow-ups
Sale of new maintenance agreements
Warranty extension follow-ups
Leasing expiration follow-ups
Learn more >
Autoflows Marketing
Your one-stop tool to easily create targeted emails that will strengthen your customer relationships, and increase visits to your dealership
Audience lists updated in real time based on order data
Segment your audience with smart filters
Integrated email editor
Dozens of pre-created templates to choose from
Upload of leads via webhook or forms
Learn more >
Autoflows CX
Master your Customer Experience through predictive and personal actions that optimize every touchpoint along the journey
CX measurements along the customer journey
Specific and personal actions driven by data
Smart notifications and alerts to the individual advisors
Gamified learning to reinforce positive behavior
Text analytics revealing what lies behind CX scores
Learn more >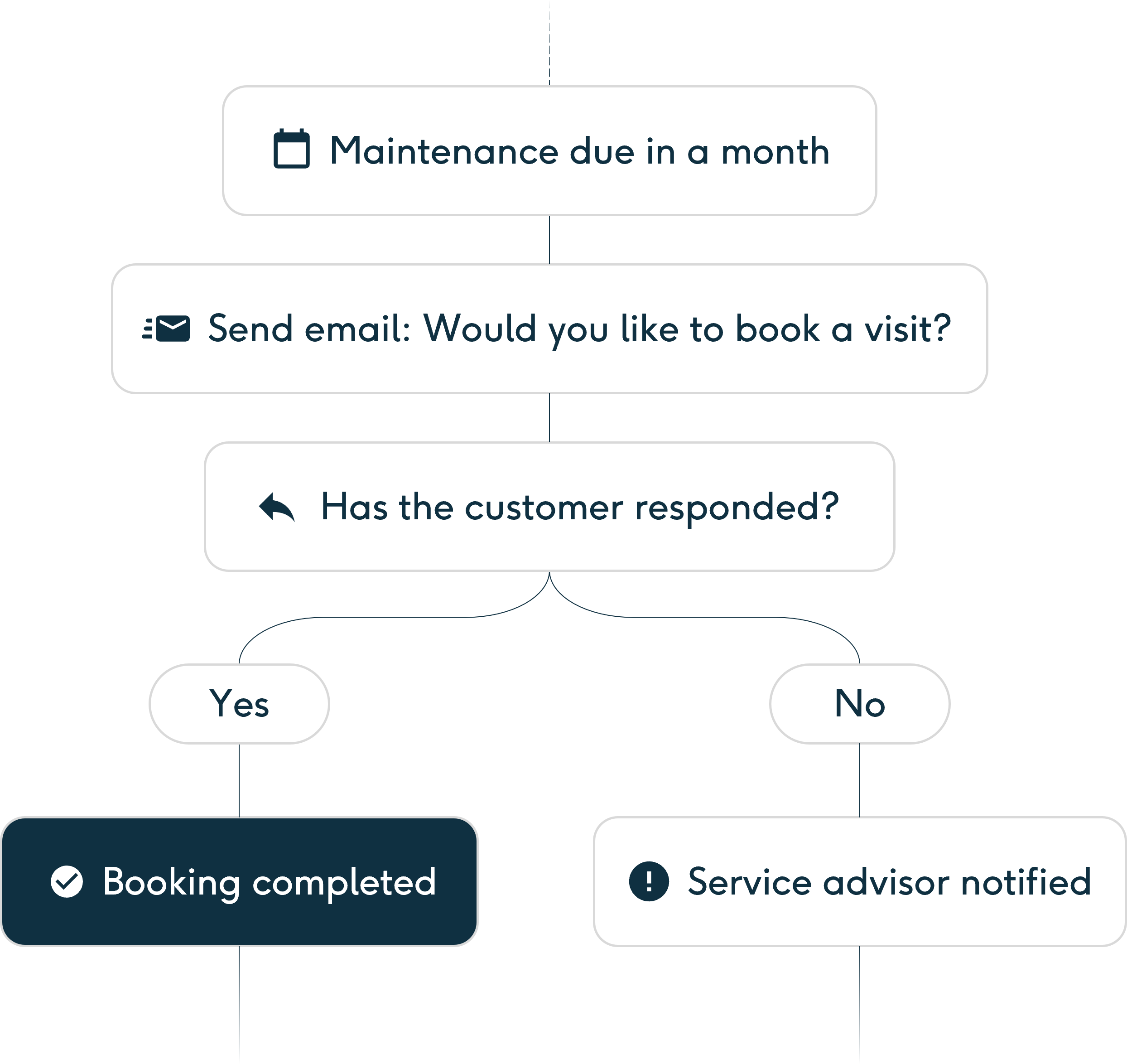 AUTOFLOWS AFTERSALES
Send automatic reminders to your aftersales customers
Your customers want to be reminded when it's time for a service visit. Autoflows Aftersales sends automatic, daily and personalized invitations to your customers, so they don't forget to book their next appointment.
By automating their invitations, our customers have increased online bookings by 30%, reduced incoming calls and saved 2 hours of manual work every day.
Maintenance
Tire change
Vehicle inspection
Timing belt replacement
Car body inspection
Underbody coating
Discover Autoflows Aftersales > We used to spend so much time manually inviting customers to service.
Now, not only do we save
2 hours

per day, but we also get in return

20 times

the resources we used to spend for data exporting, handling and cleansing.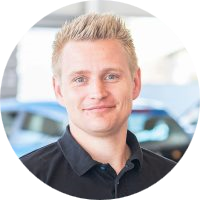 Martin Ring Bjørnelund
Aftersales Manager
P. Christensen
Authorized Mercedes-Benz and Stellantis dealer – 8 departments across Denmark
AUTOFLOWS SALES
Boost sales engagement by turning your aftersales customers into sales leads
Reach your customers automatically when their maintenance, leasing or warranty agreements are about to expire, and save them the hassle of being left without warranty or – worse – without a car.
Autoflows Sales sends automatic and daily reminders to your customers for sales services, such as:
Maintenance agreement expiration
Warranty extension
Leasing expiration
Leads based on incoming visitors
Discover Autoflows Sales >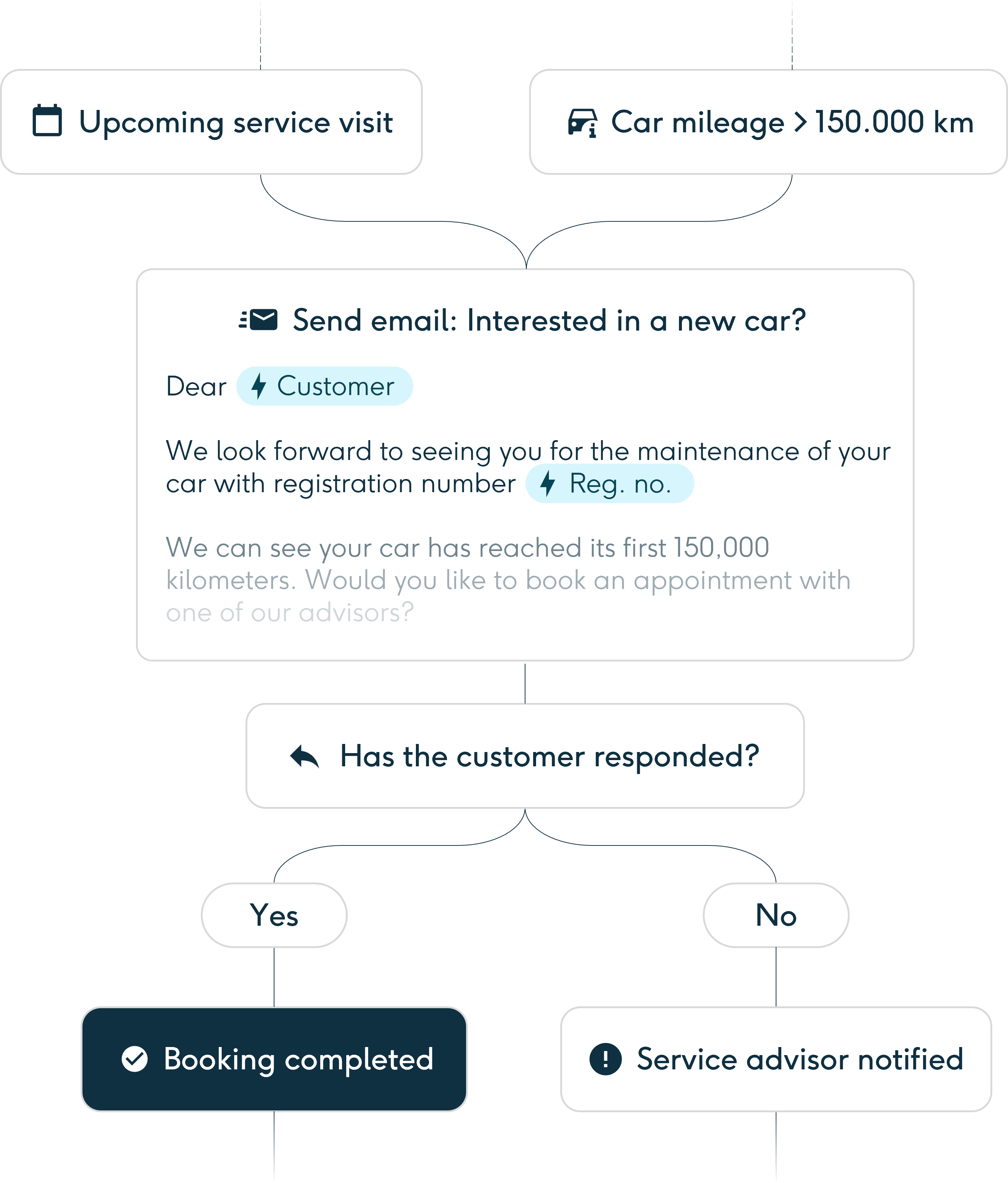 ---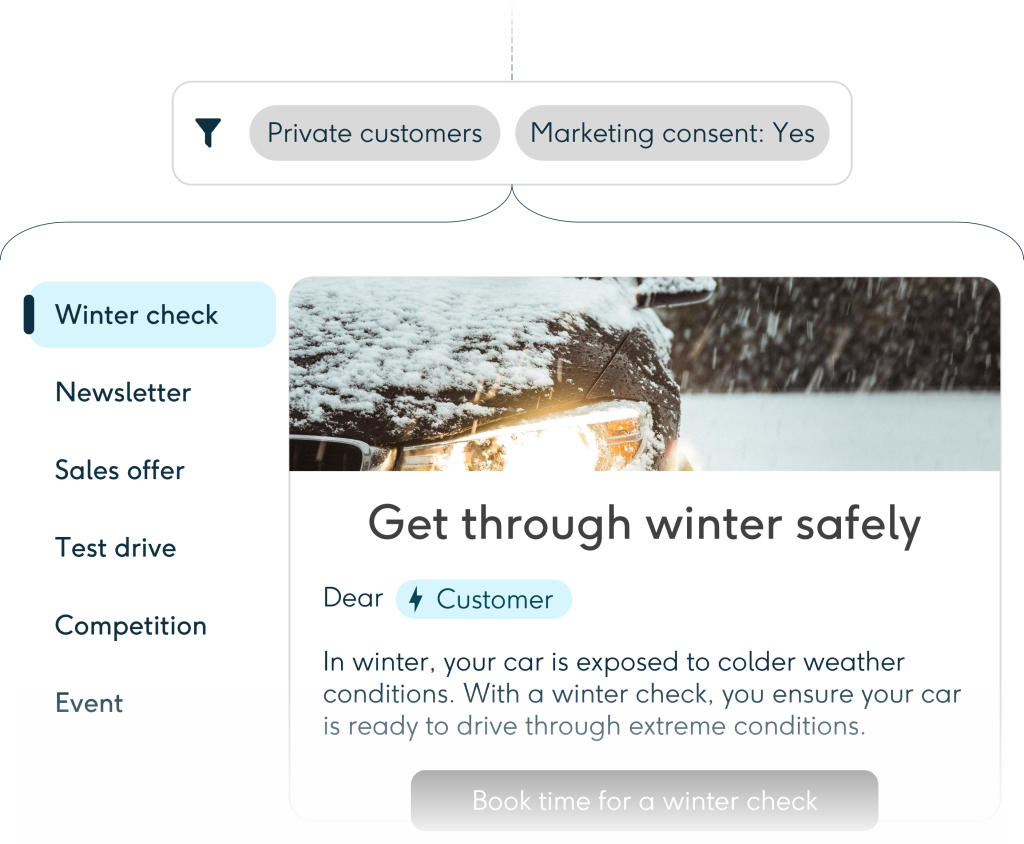 AUTOFLOWS MARKETING
Use your DMS data to send marketing emails to your active customers
Autoflows Marketing turns your organized order data into always updated marketing audiences, and gives you access to dozens of pre-created templates, so you can engage your customers with marketing emails all year round.
Seasonal checks
Monthly newsletter
Sales offers
Test drives
Special opening hours
Events & competitions
Holiday cards
Discover Autoflows Marketing >
---
AUTOFLOWS CX
Master your Customer Experience with predictive and personal actions
Autoflows Customer Experience leverages artificial intelligence to provide deep insights and predictive recommendations to optimize every touchpoint along the customer journey.
Personalized action plans help you guide your teams so they can better serve your customers.
Personal action plans
Text analytics
Notifications and alerts
Gamified learning
Cross-brand & cross-journey overview
Discover Autoflows CX >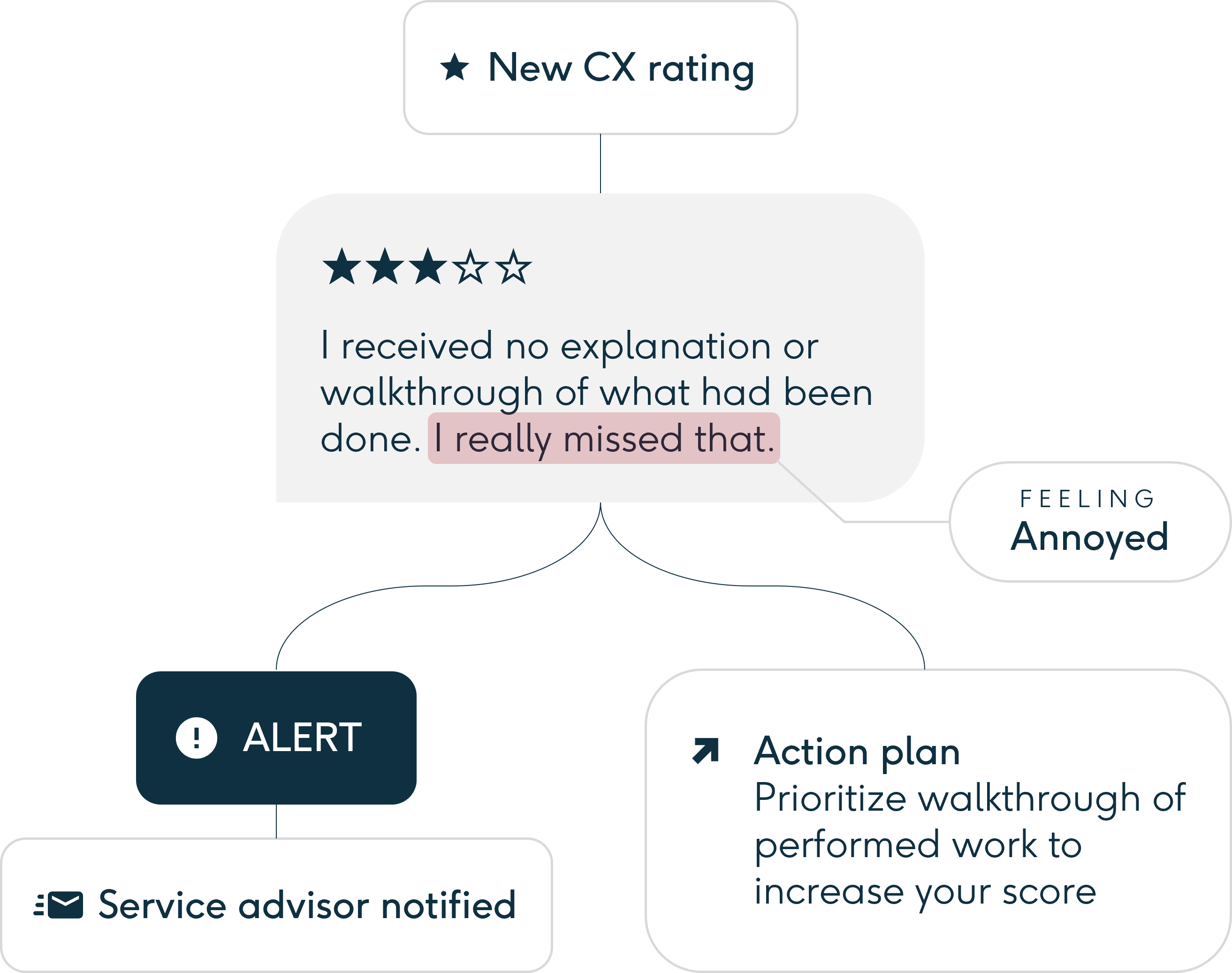 Getting started with Autoflows was surprisingly
simple

.
We became a pilot and all we had to do was give access to our data. Shortly after, the system was fully up and running.
Frode Lehne
Service Director
RøhneSelmer
Authorized Ford dealer – 6 departments across Norway
We put you first,

so you can put your customers first
Powerful aftersales automations should simplify your workflows, not take more of your resources. Which is why at the heart of what we do is first-class customer success and support.
We set up Autoflows for you from A to Z, so you can unlock the power of aftersales automations in less than 30 days. Guaranteed.
We connect to your data sources
We configure your dashboard
We set up all email and SMS templates for you
We onboard you and your teams
We provide free support on an ongoing basis
Try Autoflows with your own DMS data
Improve aftersales efficiency and ROI with powerful automations.
30-day money back guarantee. Start your trial now!
Start trial