Kickstart your digital automotive transformation
Turn data into action with Autoflows by ag analytics. Connect your automotive data into one dashboard to enable AI-driven marketing automation and actionable CX insights.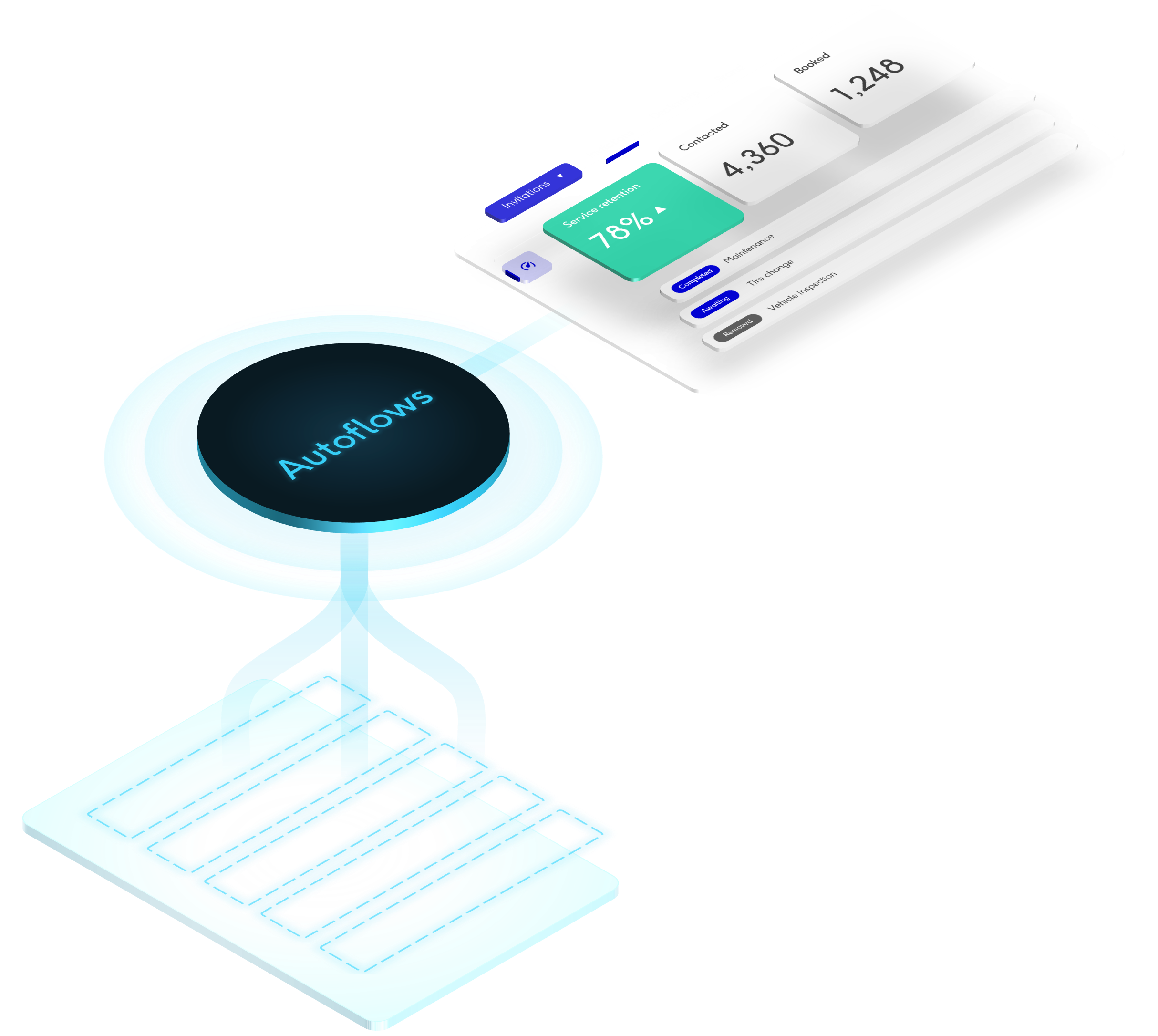 400+
Car dealers in Europe are using Autoflows today. So far, they've sent 500k aftersales invitations resulting in over 120k online bookings.
Autoflows for dealerships >
13
Automotive NSCs and importers trust our solution. On average, they have increased their CX scores by 33% within the first year.
Autoflows for OEMs >
98
Independent car workshops use Autoflows to automate their customer invitations and get a better overview of their customers.
Autoflows for workshops >
Leading brands from wide-ranging industries use our services, extending our possibilities far beyond automotive.
For enterprise >
---
There is a massive opportunity for digitalization in the automotive customer journey
90% of UK car owners demand digital aftersales tools1. But 80% of dealers are still not using digital solutions to enable that.
IN LESS THAN 4 WEEKS, OUR CUSTOMERS EXPERIENCE
25% more customers being engaged thanks to powerful AI and text analytics
25% more online bookings and 2 hours of manual work saved daily
75% service retention and a 33% increase in CX scores
DIGITALIZE

all steps of the automotive customer journey
Autoflows Aftersales
Automatic and daily invitations, reminders and follow-ups for aftersales visits
Maintenance invitations
Tire change invitations
Vehicle inspection invitations
Car body inspection invitations
Follow-up lists of unresponsive customers
Learn more >
Autoflows Sales
Turn your aftersales customers into sales leads with automatic follow-ups for sales services
Leads based on open orders
Maintenance agreement expiration follow-ups
Sale of new maintenance agreements
Warranty extension follow-ups
Leasing expiration follow-ups

Learn more >
Autoflows Marketing
Your one-stop tool to easily create targeted emails that will strengthen your customer relationships, and increase visits to your dealership
Audience lists updated in real time based on repair orders
Segment your audience with smart filters
Integrated email editor
10+ pre-created templates to choose from
Upload of leads via webhook or forms

Learn more >
Autoflows CX
Go beyond measurement and improve your Customer Experience through actionable and impactful insights
CX measurements along the customer journey
Specific and personal actions driven by data
Smart notifications and alerts to the individual advisors
Gamified learning to reinforce positive behavior
Text analytics revealing what lies behind CX scores

Learn more >
API INTEGRATIONS
Connect seamlessly to any data source
Autoflows connects directly to your DMS and scans order lines and text thanks to AI and text analytics. This results in a 25% better customer selection, opening the doors to more sales opportunities.
And with our bidirectional integration, changes in vehicle, contact and consent information are automatically updated in the DMS.
Discover our API integrations >
---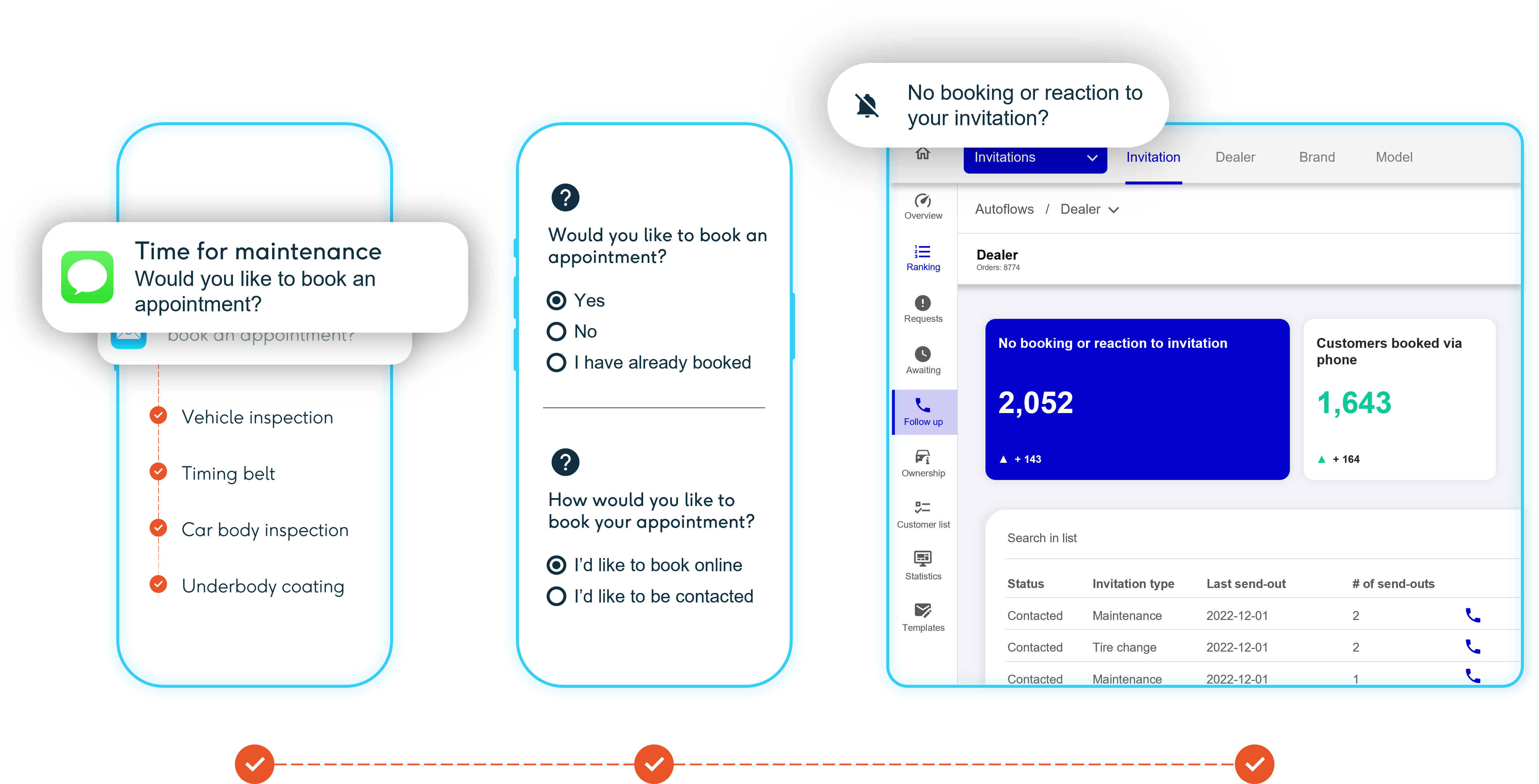 AUTOFLOWS AFTERSALES
Digitalize the aftersales journey with AI and your DMS data
Rising EV sales, a global semiconductor shortage and a recession around the corner are threatening aftersales revenue. Autoflows Aftersales helps you automate aftersales processes and retain your customers.
Discover Autoflows Aftersales > We used to receive tons of phone calls for service bookings.
But with Autoflows, we save time and get a steady flow of customers who book directly online.
Frode Lehne
Service Director
RøhneSelmer (Authorized Ford dealer)
Watch the full interview >
AUTOFLOWS SALES
Turn your aftersales customers into sales leads
In these challenging times, selling new cars is a tough business. Autoflows Sales helps you sell more to your aftersales customers and increase the chances of them coming back to your shop, such as when it's time to buy a new car.
Discover Autoflows Sales >
---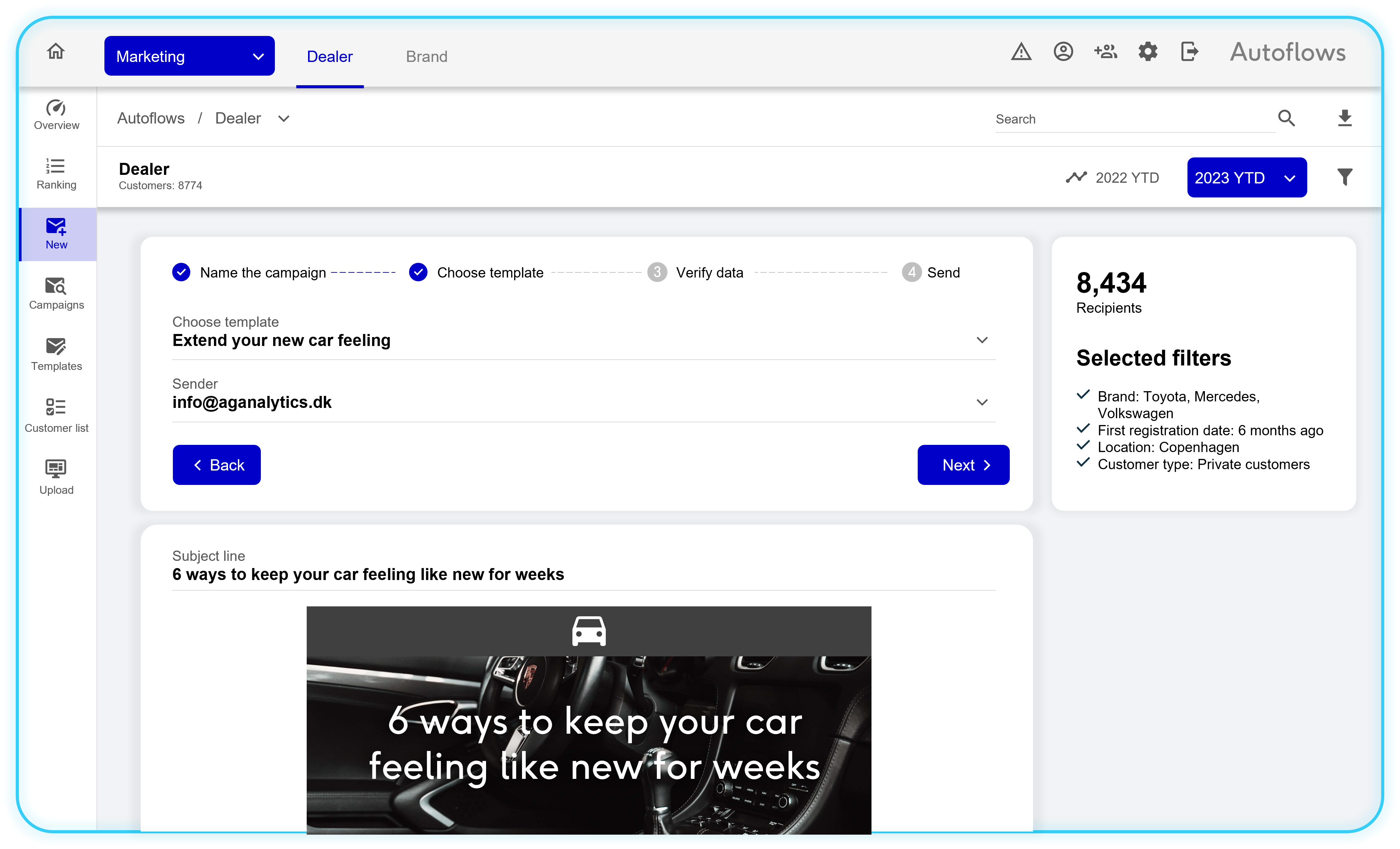 AUTOFLOWS MARKETING
Time to start a new marketing campaign?
Sending marketing emails to your aftersales customers keeps you top of mind and increases the chances of them visiting your shop for service and perhaps even buy a new car.
Discover Autoflows Marketing >
---
AUTOFLOWS CUSTOMER EXPERIENCE
Improve your Customer Experience through actionable insights
Only 6% of automotive managers think that their CX setup enables strategic and tactical decision making. Conversely, our customers have increased their CX scores by 33% within the first year.
Discover Autoflows CX >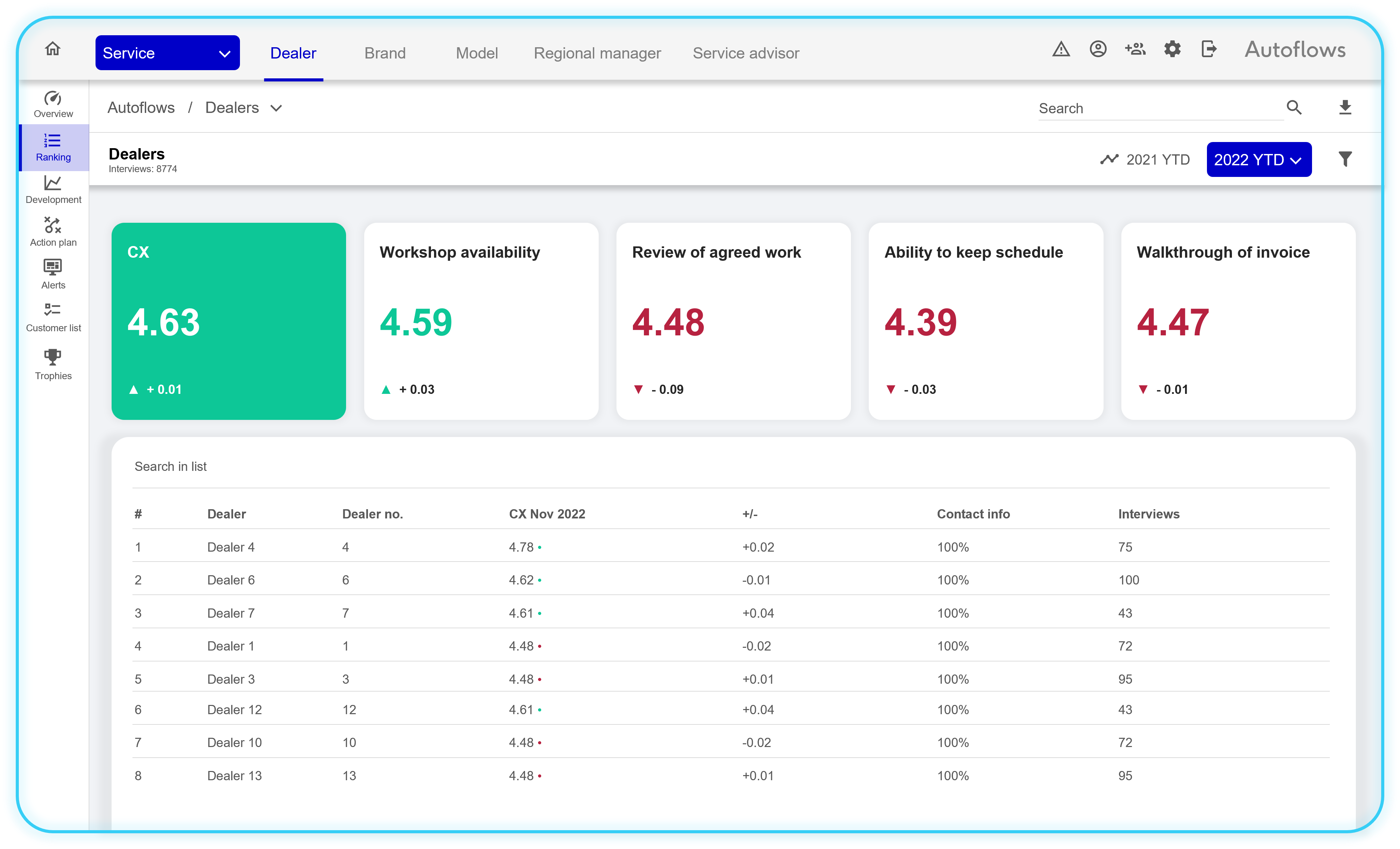 What is remarkable about the system is that it gives sales and service advisors personalized actions to improve their scores.
Louise Westman
Director of Aftersales & Dealer Development
Audi Sweden
Read the full case >
Powering the world's largest automotive brands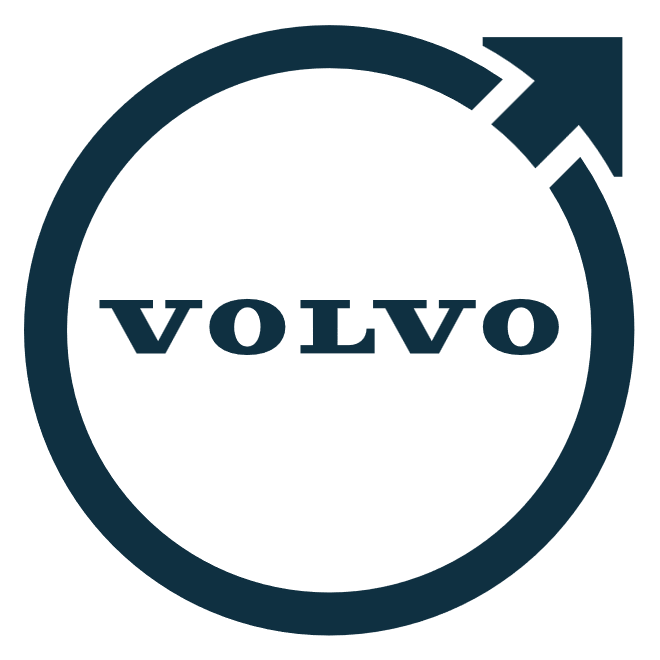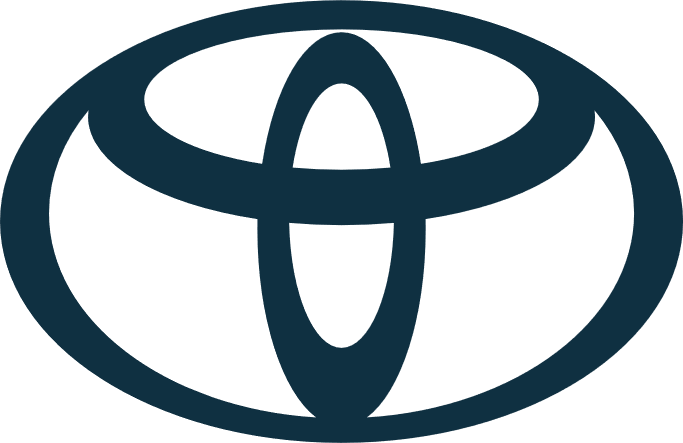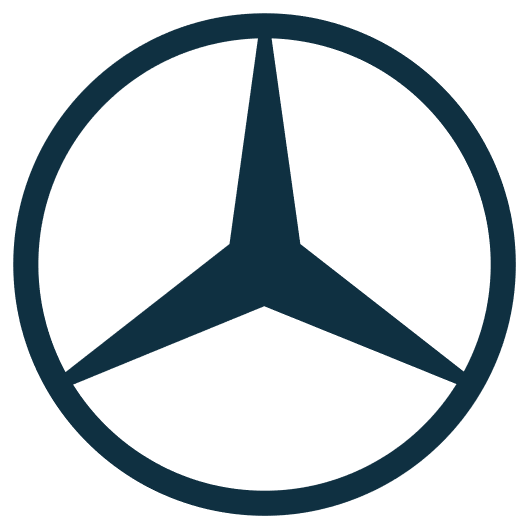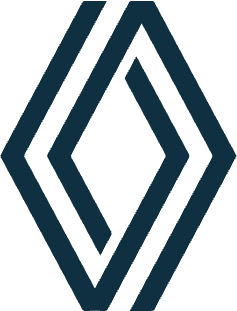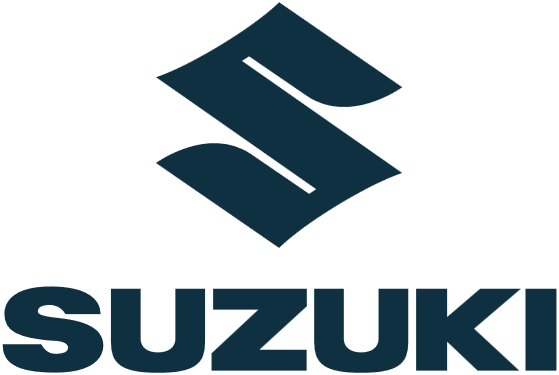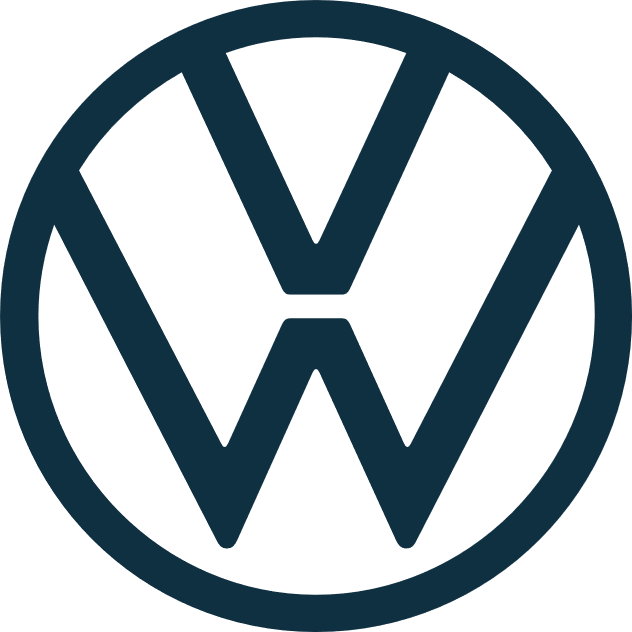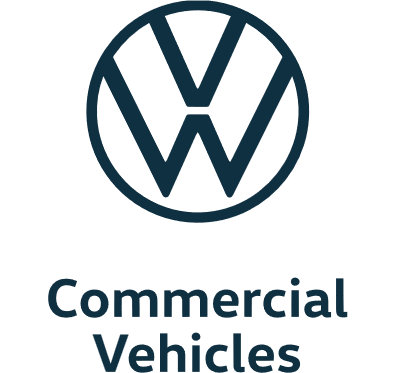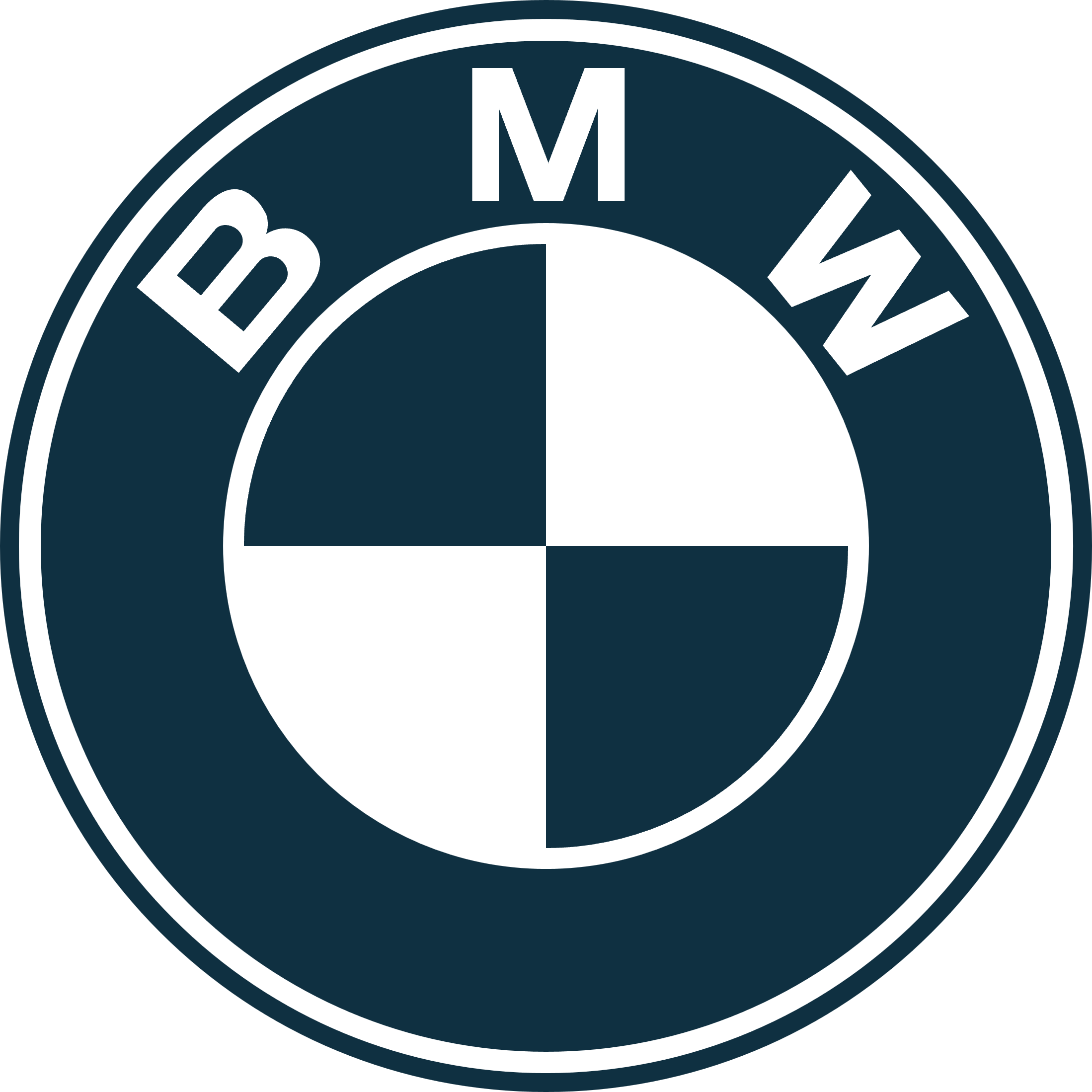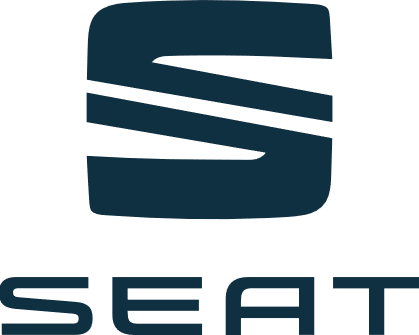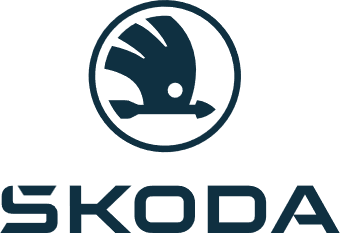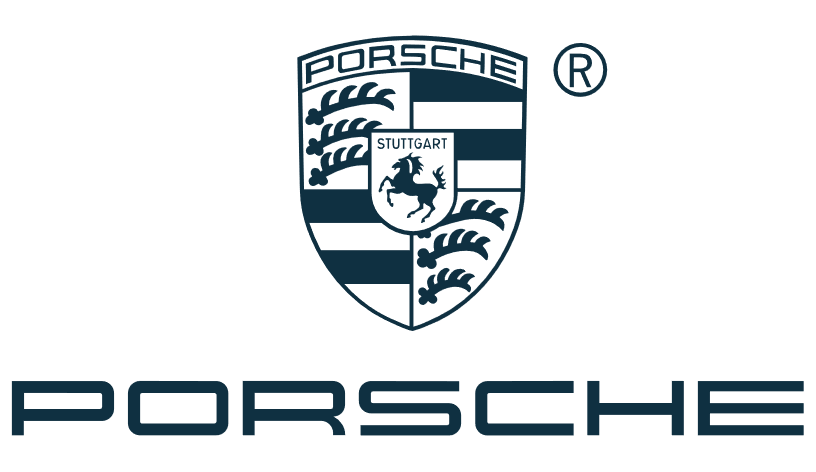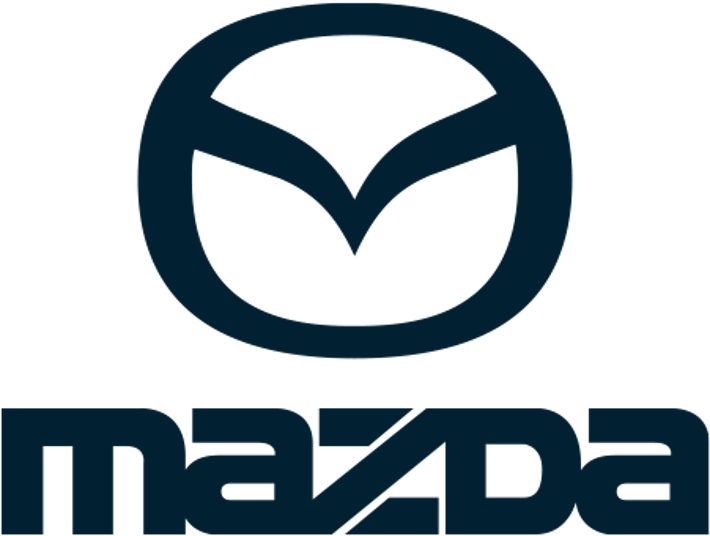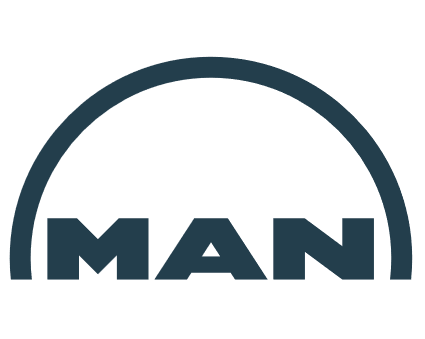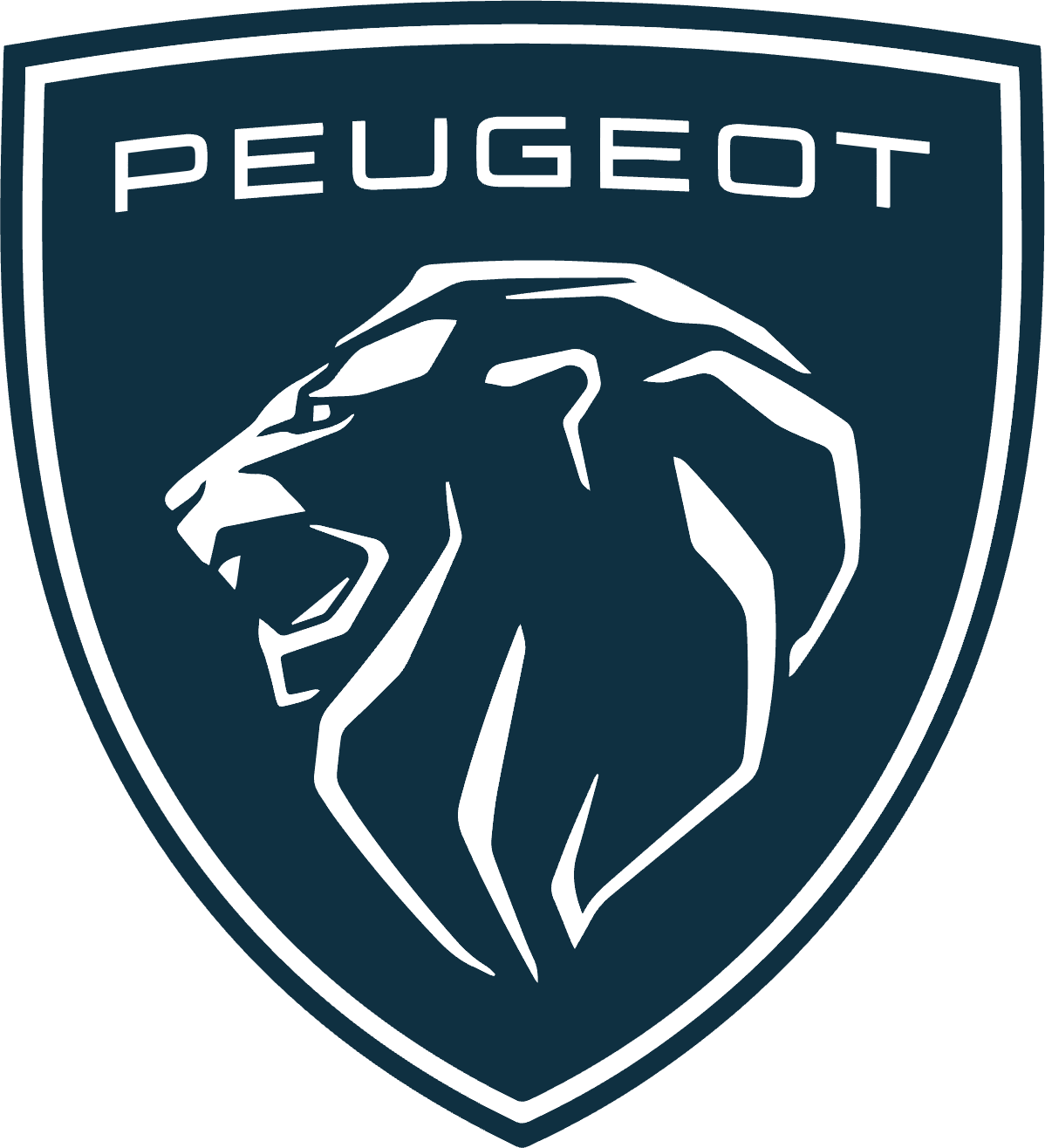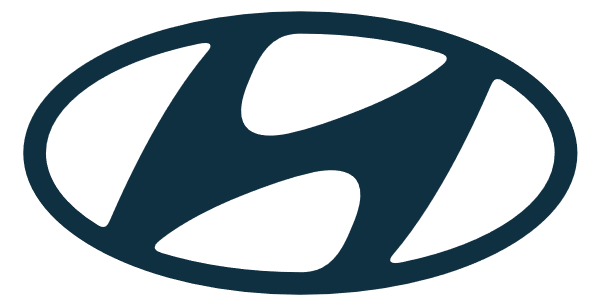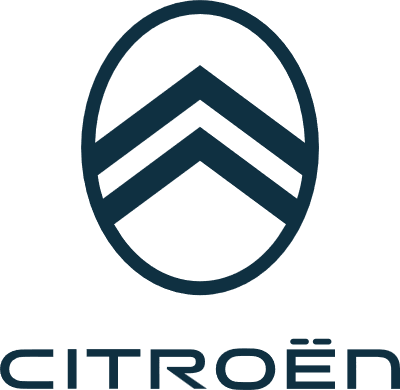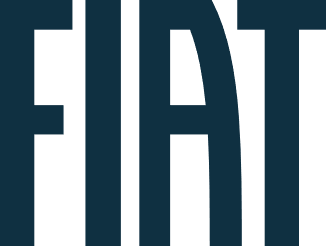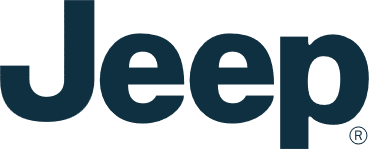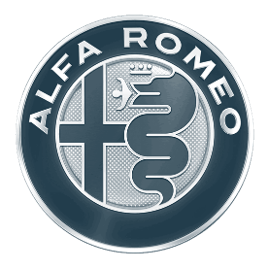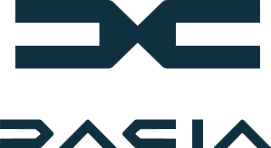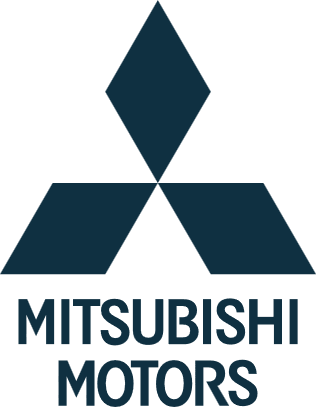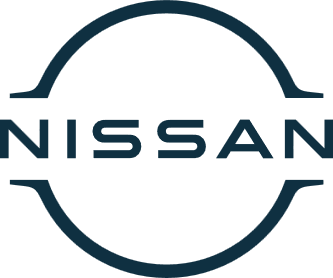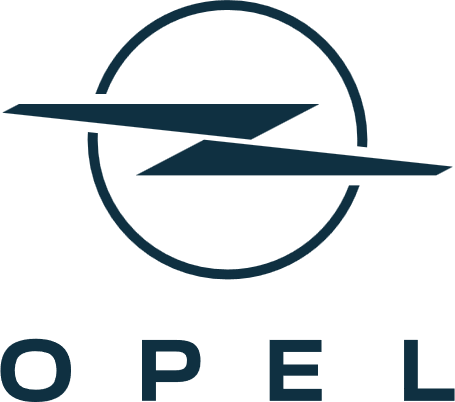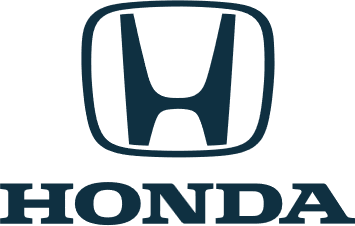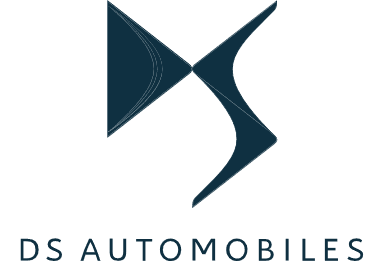 Try Autoflows with your own DMS data
Boost online bookings by 25% in just 4 weeks. Start your 30-day trial now!
Start trial

---
© 2023 ag analytics A/S
|